Ice Cube, Robbie G
Live @ Elements Nightclub - Kitchener, Ontario.

---
Ice Cube, Robbie G
2.26.2023
Elements Nightclub
Kitchener, Ontario.
Photos, Article & Interview By: Ara (picsbyASV)



---
Kitchener, Ontario — Guess who's back??!! Yae Yaeee!
The C.I.A, N.W.A, Westside Connection, Mount Westmore veteran to the game, Ice Cube.
The world known Rapper, Actor & Filmmaker.
The Legacy dates back to 1986. Where a 16 year old hungry mc began rapping in the trio known as C.I.A (Cru' in Action!). Shortly after, Ice Cube joined the rap group that everyone knows as N.W.A. Ice Cube, was a driving force in N.W.A. Writing majority of the material. Through his body of work, he introduced Gangsta Rap to the mainstream & helped amplify the voices & stories many tell today. Shortly after his departure from N.W.A, Ice Cube launched his movie career, with high praises in Boyz n the Hood. Which led to major success in other films such as, Friday, Three Kings, Barbershop, 21 Jump Street, Fist Fight + more.
The busiest Artist in the game, currently on a world tour all the way through August 26th, 2023.
Windsor, Sudbury, Kitchener all got blessed, witnessing the Iconic, Ice Cube blow the roof off.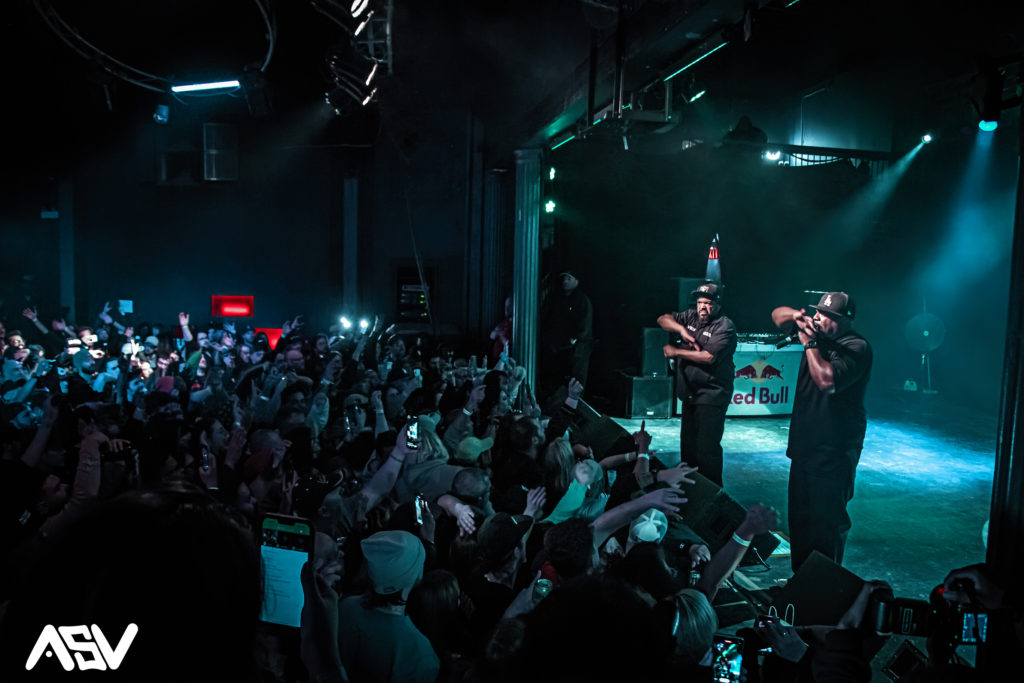 February 26th, 2023 — R-Evolution Media & Bad Habits Entertainment present Ice Cube accompanied by WC (from the Hip-Hop Super Group: Westside Connection) Live at Elements Nightclub in Kitchener, Ontario. This was my first time witnessing Ice Cube live.
The bass was rumbling the entire club for about 2 minutes..
The crowd, myself included was hyped up for the grand entrance & erupted when Ice Cube came out with full energy. You never know what to expect, but let me tell you, Ice Cube put's on a party & truly knows how to move the crowd. Performing classic after classic. Engaging with the audience. It was such a fun experience to witness & Talk to a few fan's. Hearing how much Ice Cube's music has impacted their lives.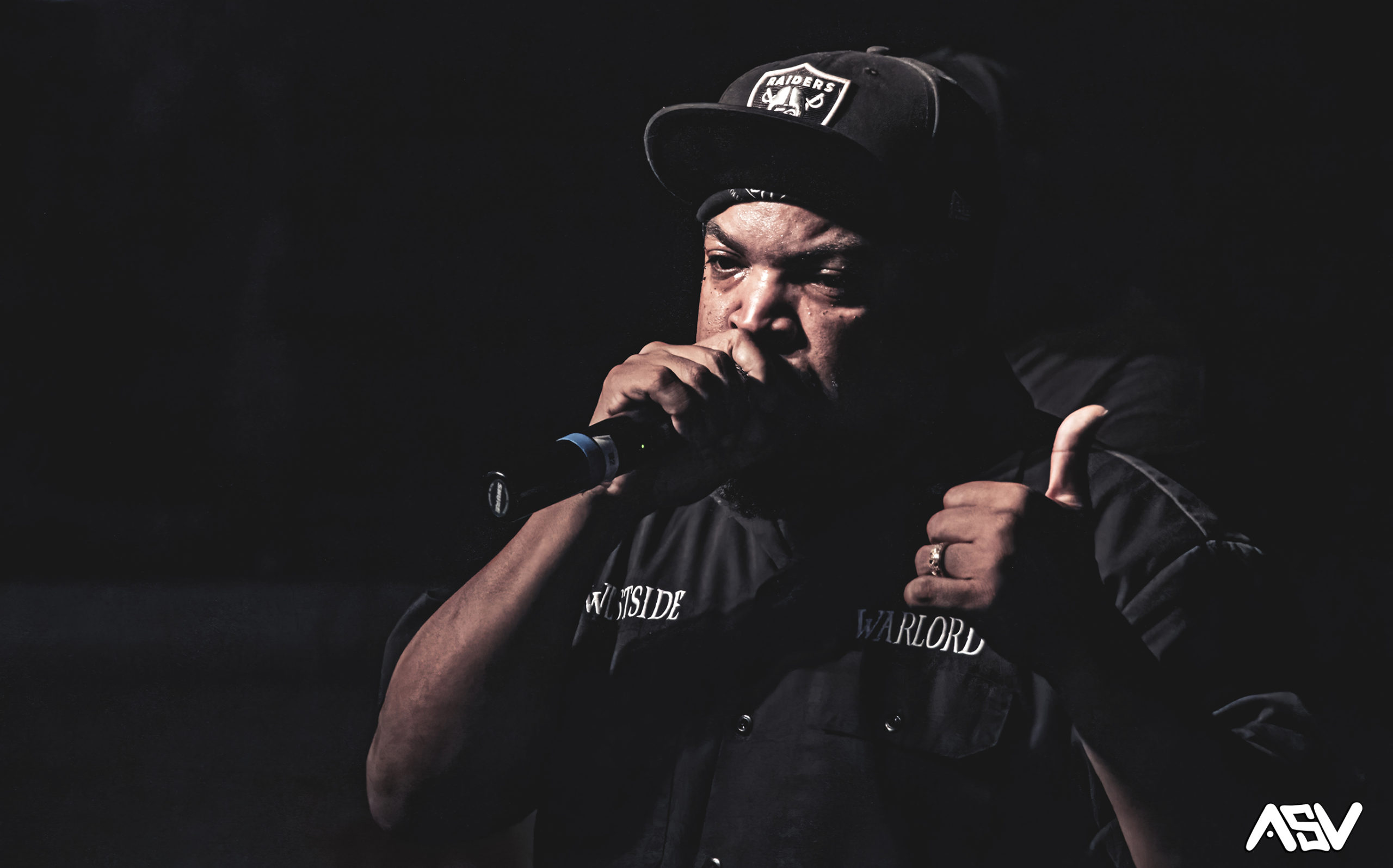 Ice Cube addressed the Canadian crowd, showing his appreciation & wanted to remind the world, that his movie career hasn't changed or stopped the hunger he has as an mc.
This vast tour run speaks volumes in that regard & that night was a night forever embedded in my memory. I got to not only witness, but photograph one of my favourite Artist's to do it.
It's an absolute honor to be a part of the Gangsta Nation! Ice Cube, showed so much appreciation to the audience & stuck around after his set. To sign autographs & pose for pictures. There's something to be said about the gorilla style/intimate venues. As the audience, you get to truly enjoy a performer at such a high caliber like Cube. From Stadiums, Festivals, To small venues, Ice Cube really knows how to make any venue, house one of the dopest Hip-Hop parties you could ever imagine. For those who feel like they missed out & don't know if Ice Cube will ever come around these parts again. You are so lucky to know, that Ice Cube will be headlining the Festival of Beer in Toronto – July 28th, 2023. This is a once in a lifetime opportunity & as someone who is a huge fan of Hip-Hop from every Era. I highly suggest you don't miss out on this event.
---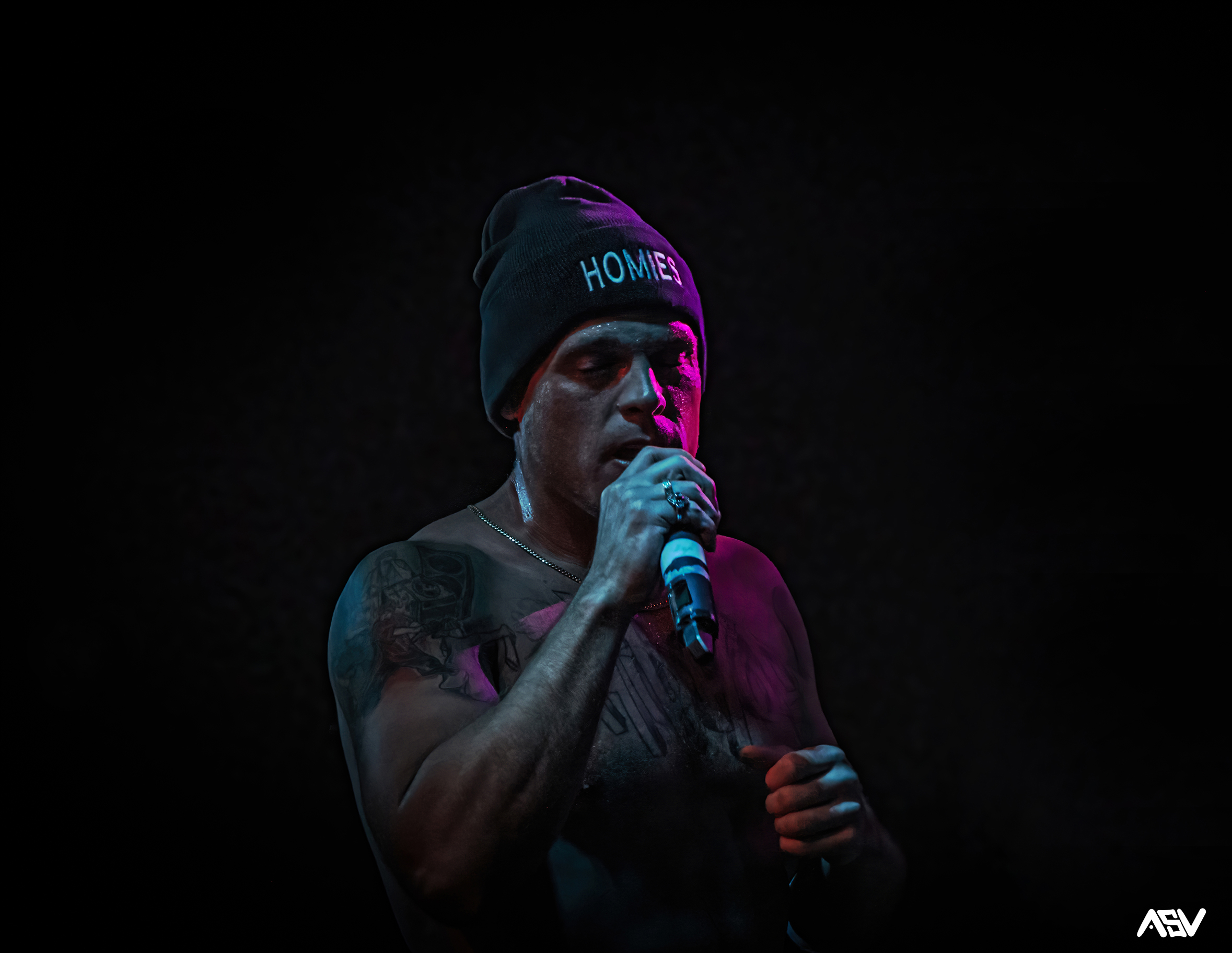 Robbie G
One of Canada's hardest working Artist's. Was right where he belonged. Being a pillar of Hip-Hop in the Region of Waterloo. The hometown mc was welcomed by the audience immediately.
I heard many supporters in the crowd, asking each other when Robbie G was taking the stage. The impact & praise such an Artist has is truly inspiring. I had the honor of photographing & reviewing Robbie G, back on December 5th, 2022. Where he was co-headlining a tour with the rapper named DAX. I was in awe of his passion, resilience, consistency & pedal to the metal mentality then & prior. Such a driving force of self belief & talent, leads you to some of the biggest moments of your life.. Such as.. Co-headlining next to Ice Cube! I said it then, I'll say it again. Bigger things on the horizon for Robbie G & This is clearly another incredible moment to add to the resume. Robbie G, is a big believer of Manifestation & Turning dreams into reality. Here's a quote from his recent tour run with Tony Yayo of G-Unit.
"I dreamed of these moments as a kid. Listening to my favourite rappers and wishing that one day I'd have the chance to work with them and I'm finally doing it. Every day feels like a movie. Another show. More amazing experiences and new places to visit. Life is a manifestation of what's going on in your mind. Don't stop. Don't give up on your dreams."
Overcoming Obstacles & constantly fighting for what you believe in, is one the most rewarding thing you can do for yourself. Robbie G is living proof that if you go after it, relentlessly. You can achieve it.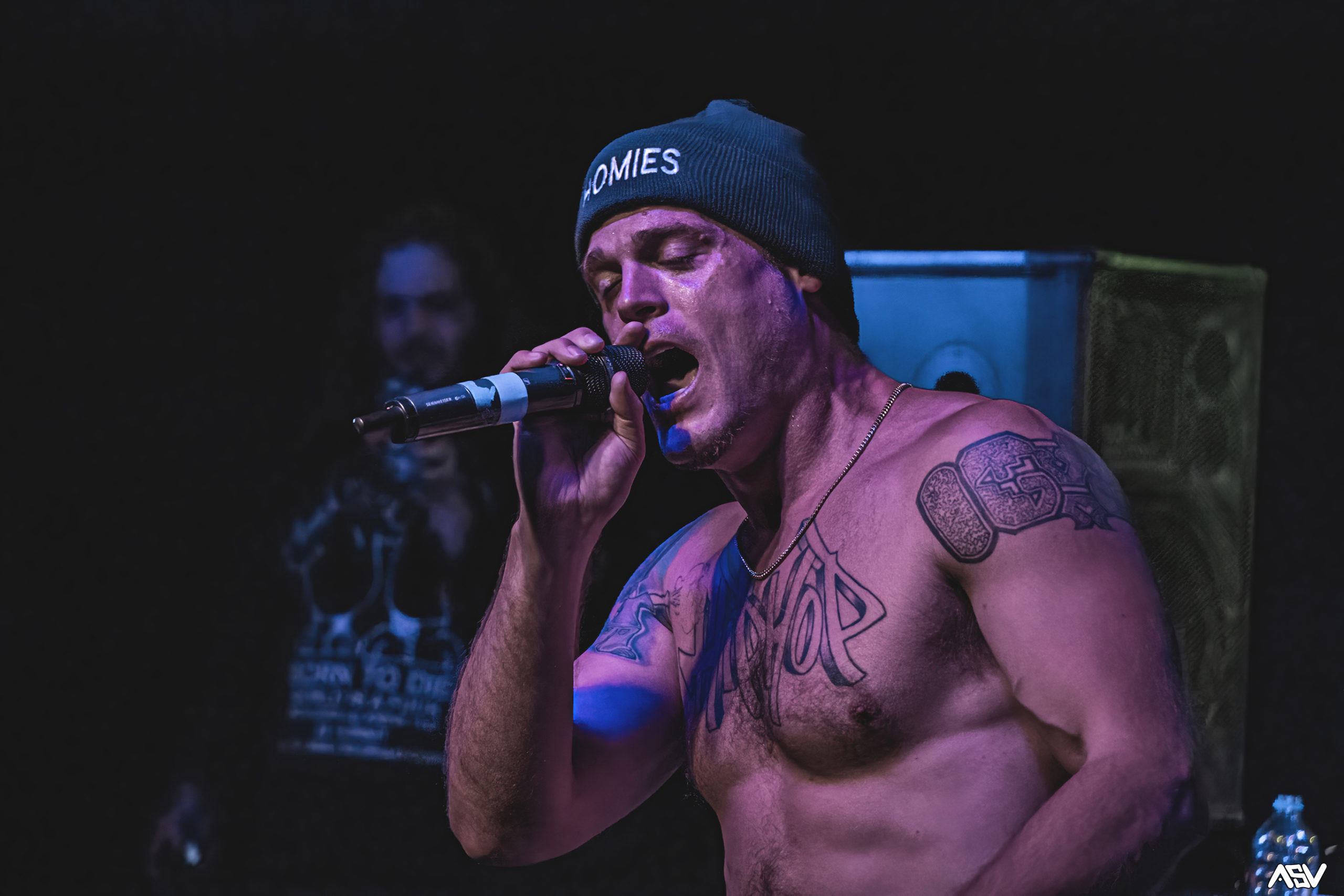 That is why, when Robbie G hit the stage on this night. We the audience receive the energy of a complete Artist, who knows his purpose & what his hard-work all these years stands for.
The electricity & diversity of Robbie's performance, is a display of an Artist who has spent years studying the audience & Knowing how to keep them grooving & moving. He knows when to give you that anthem with the crowd chanting back at him & knows when to tone it down & spread awareness on more personal subject matter through his music. To mine & the audience surprise, Robbie G brought out a friend of his, an Artist known as Metri. To perform their 2018 banger "House Party". What a treat for Kitchener.
You are witnessing a true Canadian talent, taking the world by storm.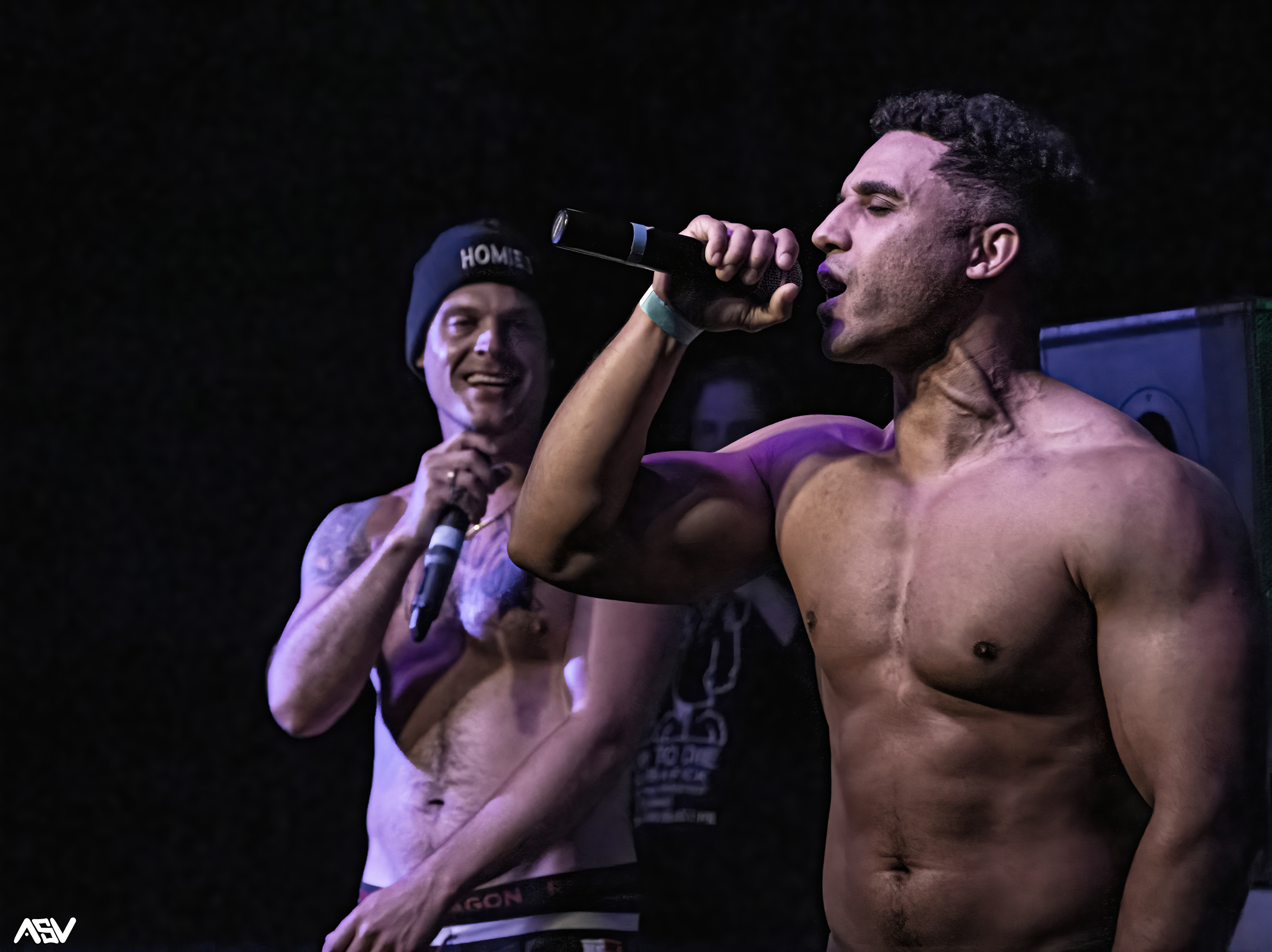 We at Under The Lights, had the privilege to catch up with Robbie G for an interview.
To Shine a Light on his Artistry. Can't thank Robbie G & R-Evolution Media enough for the opportunity.
---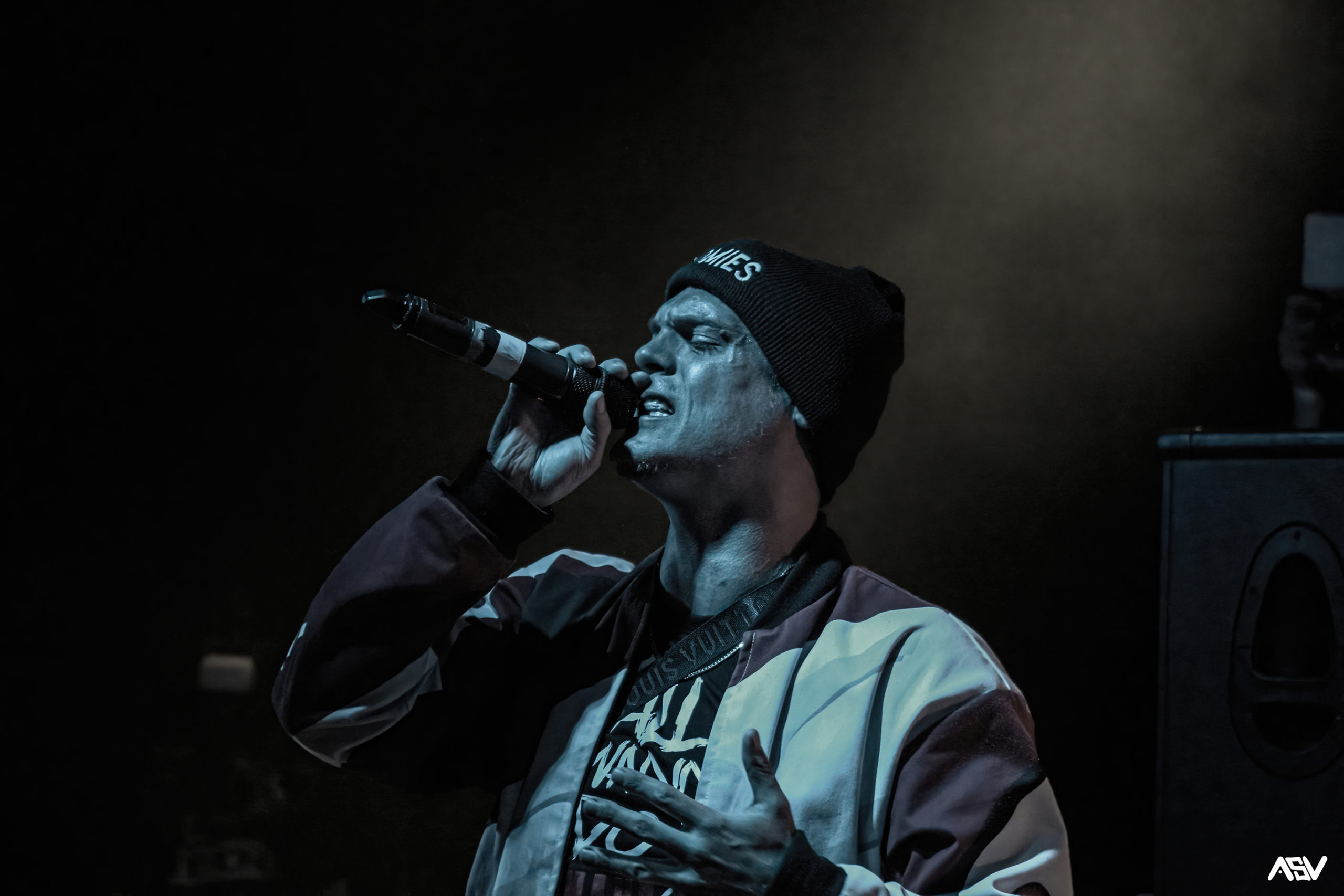 For those who don't know, Who is Robbie G?:
I'm a Hip-Hop artist that has been blessed to be making a living off of doing what I love.

What is your earliest memory of hip-hop & how did it inspire your career?:
Earliest memory is of listening to Get Rich or Die Tryin' while watching my brother play at one of his Highschool games. He had given me the CD and I just couldn't stop listening to it. Everything about it made me know that Hip-Hop was going to be a big part of my life.


Your resume is vast, performing alongside Snoop Dogg, Wu-Tang Clan, Nelly, Classified + more. I must ask, how does it feel to not only add to the list, but to co-headline for Ice Cube?:
It's another dream come true. Every show like this I'm just blown away that I get to do it. Hard Work truly Pays Off and I'm just thankful I never gave up. The opportunities just keep getting bigger and I'm blessed to do shows with the people I grew up listening to and who influenced me.

Now that the lights & dust settled, how do you feel after that performance & incredible reception, not too far from your hometown?:
It feels great! Always nice to get back in my old stomping grounds and throw it down for some of the hometown fans! Best feeling in the world is seeing them in the front row singing along to the lyrics!

For as long as I've known you as an Artist, I've always known you to inspire through your music & spread positivity. You wrote a book titled "Rapper's Guide to an Enlightened Mind" when did you realize it was time to share your story with the world & help give back through this book format?:
Honestly it's something I've been wanting to do for awhile. During the pandemic I wasn't touring as much and had extra time to work on the book so I did and I'm happy I did as my fans have really connected with the messages in the book. It's an incredible feeling to know how that book has changed peoples lives. That's the biggest reward.

Recently fresh off of Touring with the likes of Dax, Tony Yayo. With upcoming shows alongside Jeru The Damaja & A Massive 64 Date tour with Madchild.
It's clear there's nothing stopping your momentum. Just like your quote on your website says, "If you got a dream, you gotta chase it".
What keeps this consistent hunger alive?:
a drive to show the world that anything is possible. I want to be a living manifestation of my desires and dreams. I want to show people that when you fully apply yourself to something you can do wonders, things you didn't even think were possible yourself. I keep trying to wow myself more. To do more. To be more, to learn more. To grow more. Life is a constant evolution which is why I named my company R-Evolution Media. Its Our Evolution! Which is also a revolution to the way others are doing it. I say do what you want. Don't do what someone tells you to do. Don't allow yourself to be boxed in with the constraints the world around us tries to put on us. Just be yourself. Unapologetically. Let your light shine so others can do the same!

It's only UP from here, What are your goals for the next 5 years?:
I have a long list. I don't want to break it all down here. Some small goals is to improve the human being I am. Becoming more compassionate, caring and open. I'm always trying to heal the child inside and learn from past mistakes which is why I have a big appreciation for the work plant medicine has done for me. The biggest goal is to be happy. To wake up every day and just be stoked about life. To be excited for the next song I just created. To be blown away at the connections made in real time. To appreciate each moment that I have. Sure I've got goals to work with some amazing musicians I look up to and to grow my business and tour the world but none of that even matters if I'm not happy. Happiness is key, and cultivating ways to maintain and amplify that happiness is the deepest challenge but something I feel we should all be focused on.
What advice could you give aspiring Artist's?:
don't stop, keep going. Never give up on your dreams, never give up on yourself. It sounds cliche but the root of everything is just believing in yourself. Knowing you can make anything happen. We are magical beings with powers wayyy beyond our own comprehension. Tap into your power. Heal your wounds. Learn to communicate effectively with your peers and partners. Grow. Don't stay stagnant. Take time for mental health and self care. Be persistent. Be patient. Be you.

It's clear you will be touring from March-June of this year. What are some other things you having coming up in 2023 & What can the world look out for in 2024?:
I'm working on a new album. It's for sure the best music I think I've ever made and I'm really excited to be releasing new music. I'll be dropping some singles and videos over the next few months leading up to the release and I'll keep everyone posted on the drop. I finally got my paperwork to tour the states so that's now opened a lot of doors for me. Planning some dates there and internationally. Looking to reach new listeners all over and just keep striving to be a better version of myself than I was yesterday.
---
Robbie G (Links):
https://www.instagram.com/robbieg.hiphop/
https://www.youtube.com/@RobbieGhiphop/videos
https://open.spotify.com/artist/57rvWSUUut7LVgW6YLgcwZ
https://www.revmediastudio.com/
https://www.facebook.com/robbieghiphop
---
---
Are you looking to have your event covered? FIND OUR CONTACT INFO: TEAM U.T.L
---
---
---
---
---
---
---
BE PART OF THE TEAM BEHIND THE SCENES!
We are actively seeking sponsors! Do you have a brand, an apparel company, a business, a product, a blog or website, or even a social media account that you would like to get some shine on? – send us an email and let's work out a deal!
Sponsors will get exclusive content, merchandise and/or a featured post on this website and/or our social media channels. We are looking for sponsors of all levels from smaller basic sponsorships to larger elaborate deals.
Email: media.underthelights@gmail.com with SPONSOR INQUIRY in the subject and let us know what you have in mind!
You can help us with costs and future projects. Buy Me a Coffee: