GHOST
Live @ Scheels Arena 10.4.19

---
Article and Photos by: E. Jourdain, Jr.
Fargo, North Dakota — Texas rockers Nothing More opened tonight's show, immediately capturing the crowd's respect as each member sported North Dakota State University attire. The ode to the NDSU Bison may have been a simple crowd pleaser or maybe they are in fact Bison fans, regardless of reason, the audience was fast to respond to the up-tempo rock music provided by the band.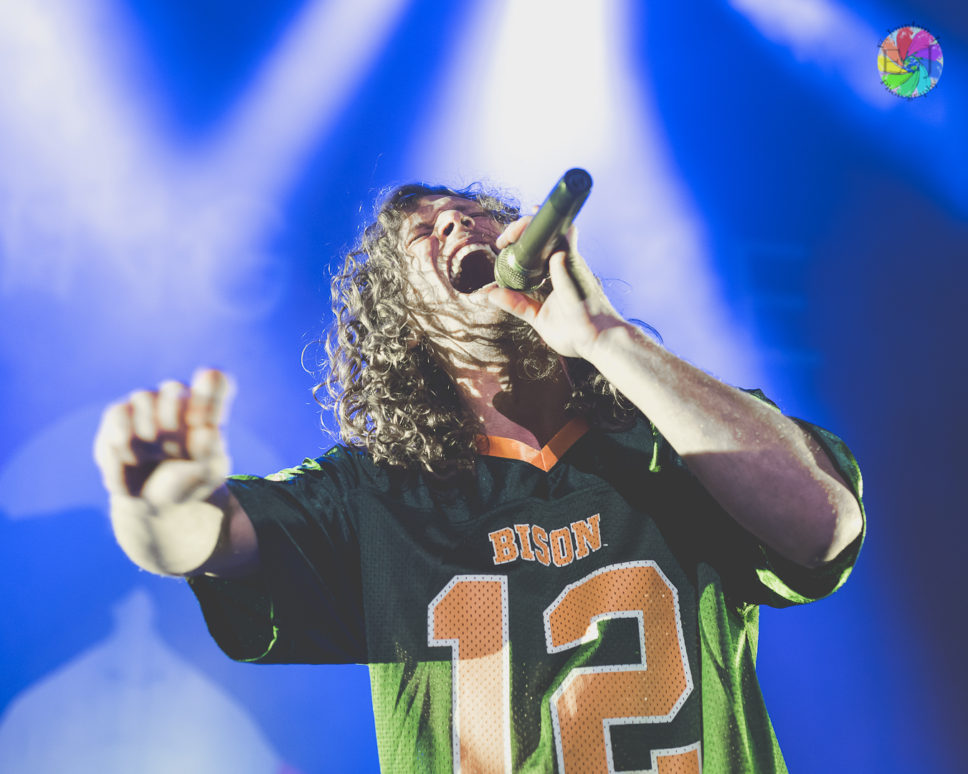 Nothing More singer Jonny Hawkins boards a giant mechanical structure dubbed "the Scorpion Tail" which in fact looks like a scorpion's tail. The machine is equipped with a microphone stand and percussion that Hawkins uses on a couple songs. This gadget also lifts him several feet in the air. Their performance is definitely legendary rock band worthy. It was apparent that Nothing More were more than openers; they were definitely co-headliners this night. You can find further information about them here on their OFFICIAL WEBSITE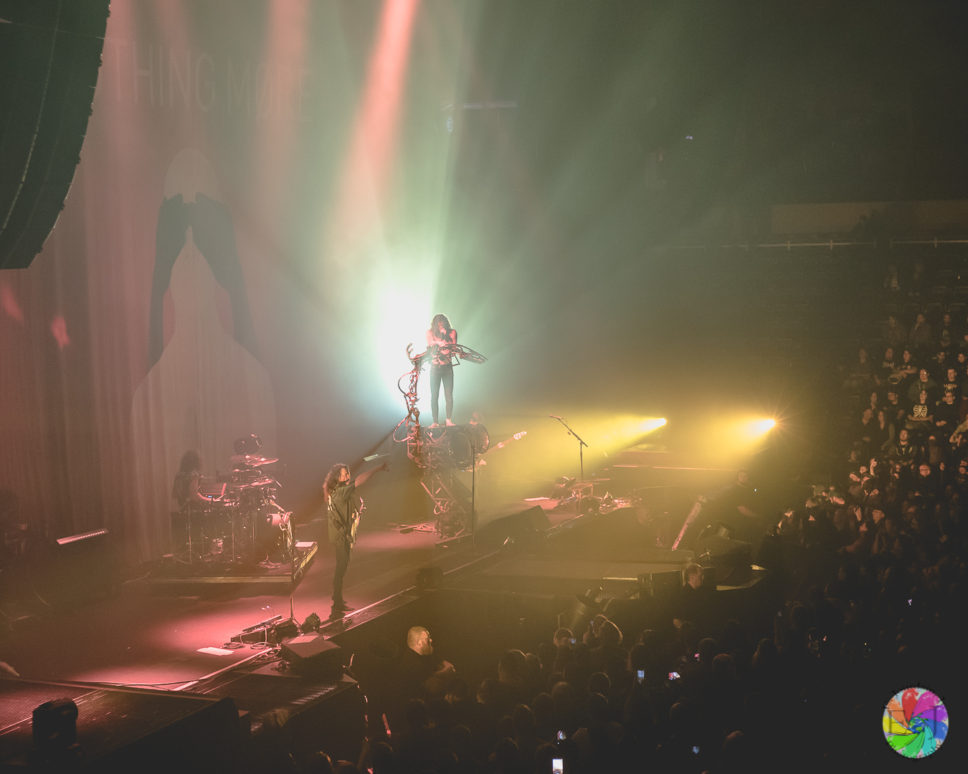 A Fairly quick set change takes place. The stage is set. The house lights are still on as music from Swedish jazz pianist Jan Johansson takes over the PA. The music then fades into a piece by the Swedish composer Gregorio Allegri to set the mood as the lights dim. A band consisting of "Ghouls and Ghoulettes" appear behind a large black curtain covering the entire stage. A backlight casts the shadows of these musicians onto the curtain.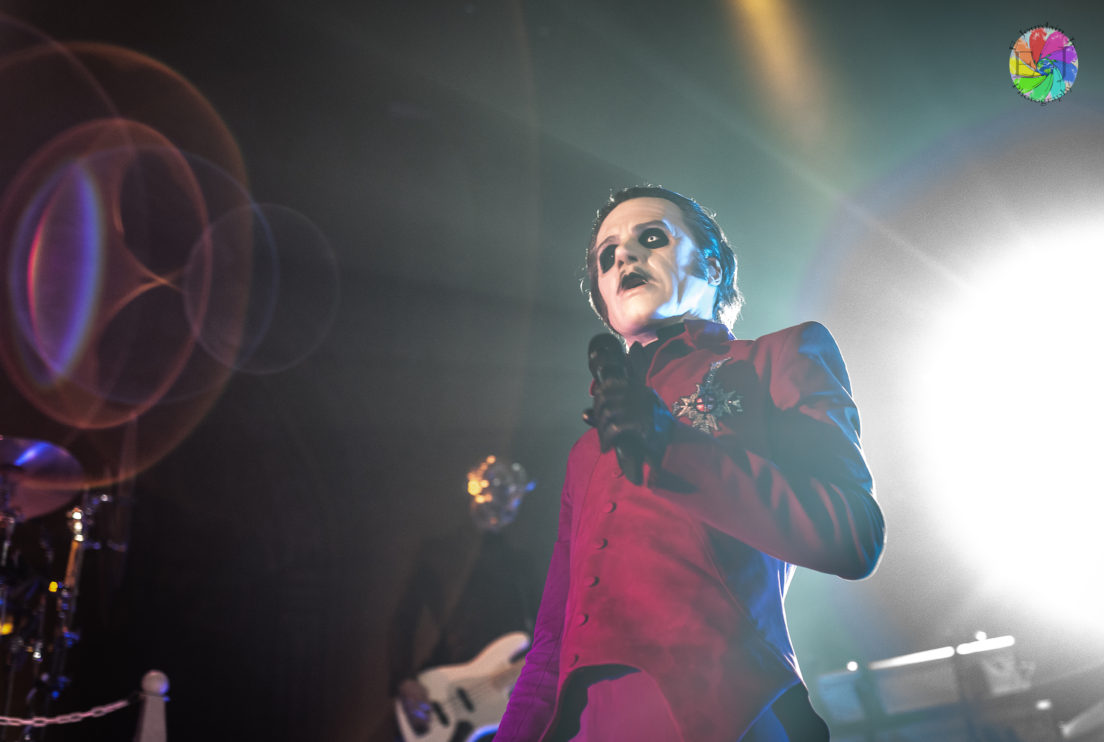 The lead-off track from the bands album Prequelle titled "Ashes" begins to play, as the intro nears completion, the curtain drops and Ghost is now rocking their GRAMMY nominated song "Rats".
Fronted by Tobias Forge as Cardinal Copia, Swedish rock band Ghost came out swinging. The band's performance was an epic one as the theatrics made for an event much more than a rock concert. The band remained in character for the entire two-hour set. Behind the mask of Cardinal Copia, Tobias Forge shows he is a true artist and performer. Highlights include an amazing stage set-up, pyrotechnics, superb theatrics, dueling Ghoul guitarists, mysterious Plague Doctor's with lanterns and an encore featuring their hit "Square Hammer."
Such a phenomenal performance! Ghost are a must-see band, be sure to catch them live! Find their tour dates, music, merch and more here: GHOST OFFICIAL