Slayer's Farewell Tour
Live @ Fargodome 11.17.19

---
Article and photos by E. Jourdain, Jr.
Fargo, North Dakota — Slayer brought their Final Campaign to the Fargodome for a night of heavy music provided by some of the best and most legendary in the business.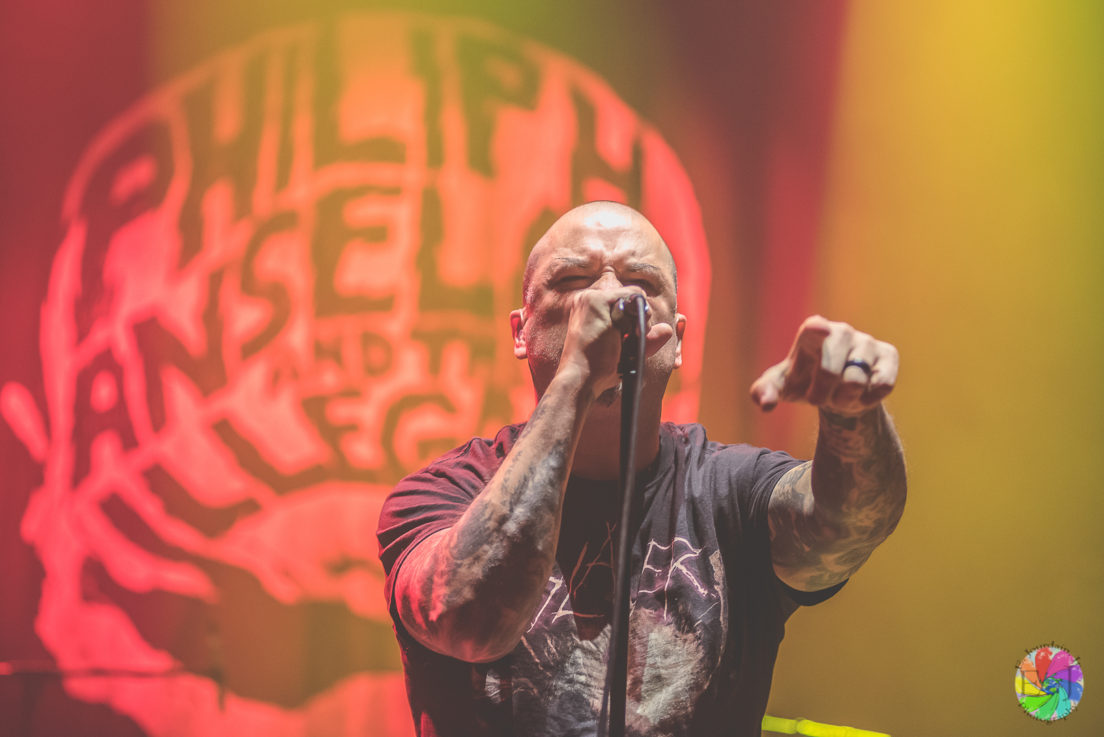 Former Pantera frontman Phil Anselmo opened the show with his band Philip H. Anselmo and The Illegals. Phil and company come out swinging heavy as the band did a special set titled "A Vulgar Display of Pantera" which Phil dedicated to his late Pantera bandmates guitarist Dimebag Darrell and drummer Vinny Paul. The band opened with "Mouth for War" from the 1992 Pantera album Vulgar Display of Power. Anselmo immediately challenges the crowd, inciting a classic mosh pit. Fargo obliges. The floor of the Fargodome has erupted into multiple pits. Philip H. Anselmo and The Illegals fed off the crowd's reaction to the Pantera classics. Ultimately, they played a fairly short set, but the energy was intense. Definitely a great way to kick off a final Slayer show.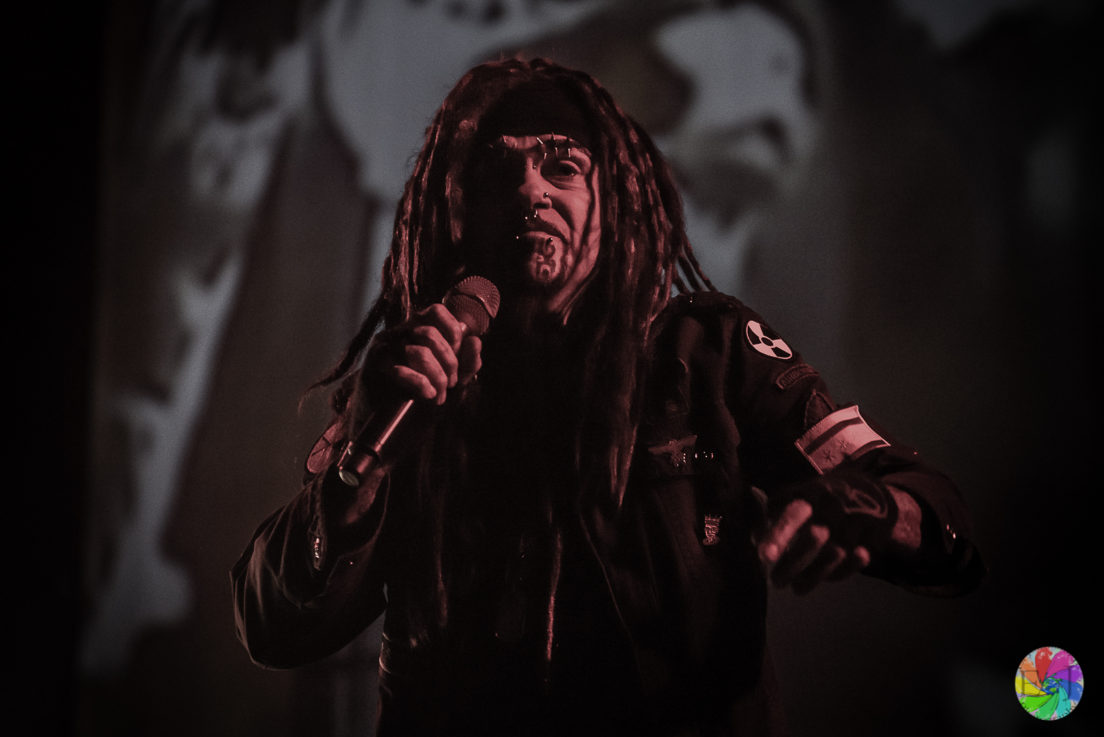 A fast set change and Ministry takes the stage. Another legendary frontman, another legendary band and another setlist of classics. Ministry never disappoint. Fronted by Al Jourgensen and backed by a supergroup of musicians, they have very fluid chemistry to them. Each member brings a powerful energy to the stage and their performances have been flawless every time I have witnessed them. This night was no exception; in fact, it may have been the most on-point Ministry I have seen thus far, which was a perfect fit on a Slayer bill.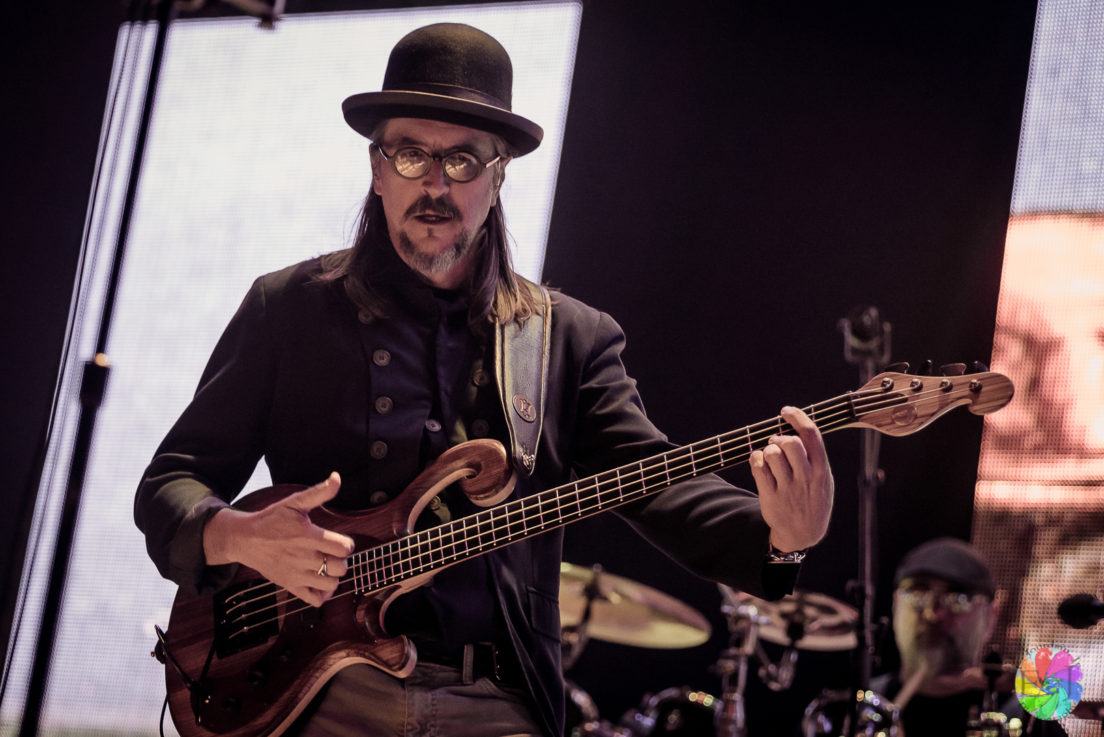 Perhaps the most talked about subject on this tour. Many people commenting on social media were wondering why Primus was on the bill, and in such a prime time slot at that. Primus frontman Les Claypool joked about being on the bill as well. He started singing the "South Park" cartoon theme song that they do and tells the crowd "yeah, we're those guys".
To me, Primus being on this bill in a prime time slot made sense. Primus has a legendary status as well. They are pioneers in their own right. They have made that same climb from local clubs to seeing commercial success and major festival performances, to arena shows and having built a cult following throughout their career. Primus could also bring in a different fanbase than the other legendary frontmen like Anselmo, Jourgensen and Araya.
Although they have more funk than the rest of the bands on this tour, they do get down to some pretty heavy jams. Primus received a great response from the crowd and I felt they were the perfect band to fill this time slot in the Final Campaign of Slayer.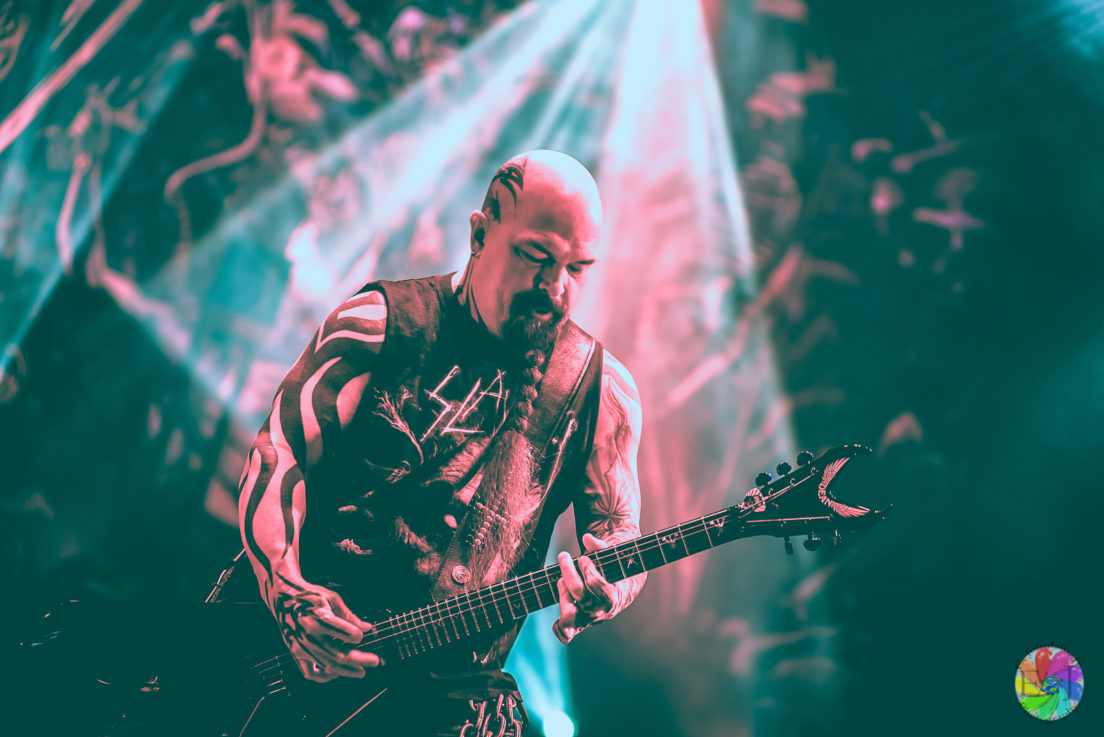 The lights go out. The long dark curtain that covers the stage now has lights of crosses cast onto it. The crosses slowly begin to turn as the intro to "Repentless" plays and the crosses turn upside down and illuminate to pentagrams. The curtain falls and Slayer begin their final performance ever in North Dakota.
The energy was amazing. The crowd was rowdy as they usually are at Slayer shows.
I have been fortunate to see Slayer numerous times throughout their career and three times on the farewell tour, and I feel like the same can be said about each of their performances. Slayer gets right to the point. They come out swinging and stay swinging until they exit the stage. Slayer is the true example of a heavy metal performance. Throughout their set, I couldn't help but keep thinking to myself "this will be the last time I ever see them perform." It was a very nostalgic night. After the band bid farewell and the house lights came on, I could see fans hugging other fans, lots of smiles, high-fives and metal horns and plenty of "SLAYER!" screams throughout the building and parking lot.
Long live the eternal Kings of Thrash.