Atmosphere
Live @ Fargo Brewing Company 09.11.21

---
Article and photos by E. Jourdain, Jr. | Haphduzn photos by Dan Vagle)
Fargo, North Dakota — Hydroe is a Los Angeles based DJ who has toured with California artists such as Pigeon John, Red Cloud, and occasionally spins for Murs as well. Prior to rocking a co-headline set with Murs, DJ Hydroe opened the night bringing his mixes of West Coast Hip-Hop classics to warm up a cool Fargo, North Dakota crowd.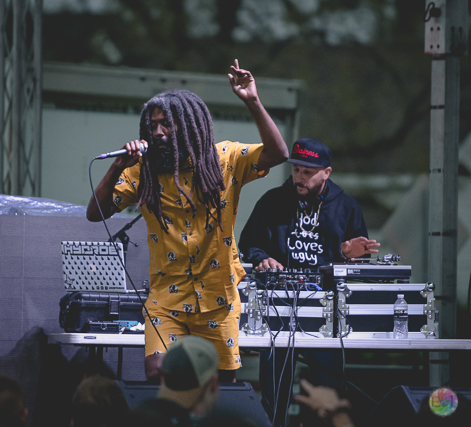 Haphduzn is a Minneapolis local and one half of a duo called Conflict of Interest with a fellow local Minneapolis MC named Illab. Haphduzn's music is straight forward, no gimmicks. He speaks on his life and social issues that pertain to his community as well as world affairs. Amidst the pandemic, Haphduzn released his sophomore record titled Visceral which is mainly produced by another well-known local Minneapolis talent named Dimitry Killstorm, with the exception of a song called "Gold Hearted Gangsters," which is produced by Atmosphere's own Anthony Davis aka Ant. Haphduzn's powerful vocal delivery was enjoyed by the early crowd as he and DJ Frank Castle set the pace for the other rappers to follow. Find more Haphduzn here: HAPHDUZN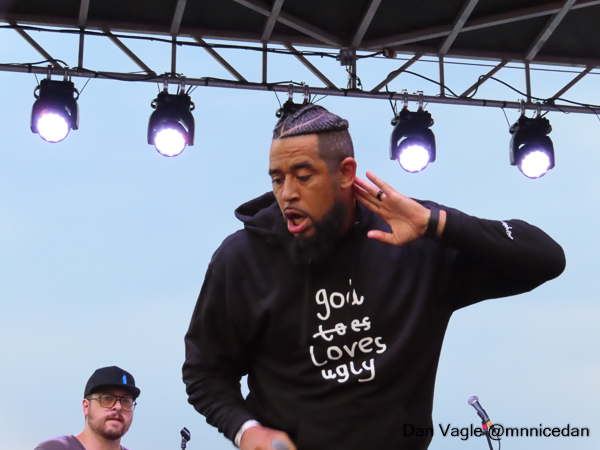 Murs has earned his title of Underground Legend by touring hard since the late 90's and climbing up through the Independent Hip-Hop world on labels such as Definitive Jux and Rhymesayers Entertainment. Murs would eventually land in the mainstream by signing a record deal with Warner Bros. Murs is currently signed with Tech N9ne's label Strange Music Inc. as a solo artist and still with Rhymesayers Entertainment as part of the group FELT along side Atmosphere. Murs performed an energetic and sometimes emotional set by digging deep into his extensive catalogue.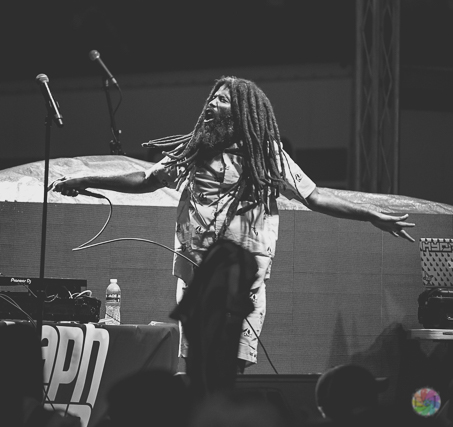 Speaking of legends, if you're an Atmosphere fan you already know that the group is one of the most hard touring acts of all-time. Like many others in the live performance industry, Atmosphere's touring schedule was brought to a standstill in the pandemic times. In the summer of 2021 many performers decided to hit the road and take the stage again. Atmosphere being one of them. The group has been known to do multiple tours in a year. This year they have done one tour (a co-headline tour with Cypress Hill and DJ Z-Trip) and so far this show being the only one-off.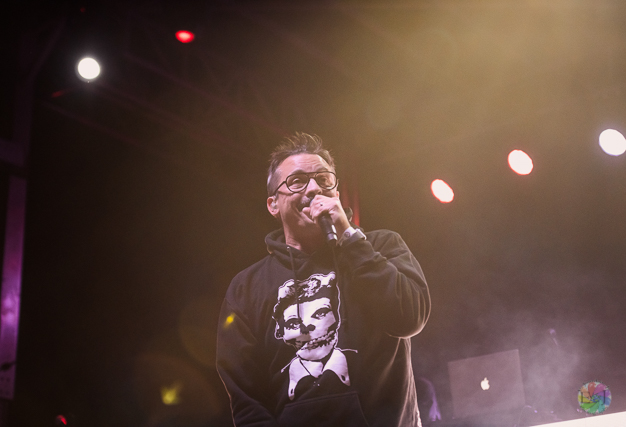 Atmosphere consists of Slug, the MC/voice of the duo, the other half being Ant, the producer and DJ. The duo has been known to bring out a live band in the past but in most recent years they have moved on from the band and called in a local Minneapolis DJ named Plain Ol Bill to add dynamics to the live DJ position. Atmosphere are amongst the pioneers of the underground/independent Hip-Hop scene. They have stood the test of time and have proven that mainstream media does not dictate who can sell out large venues.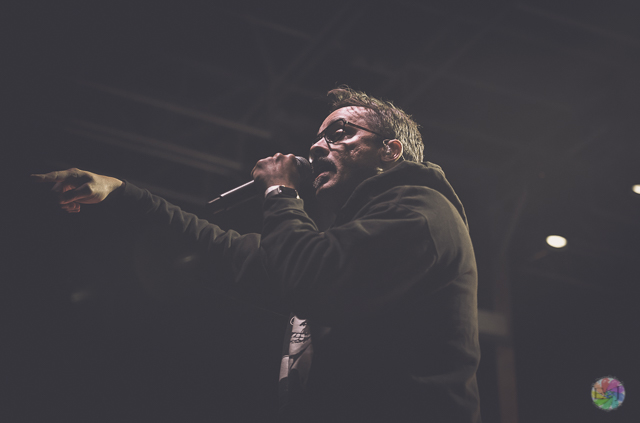 Fargo, North Dakota is just a short 3.5 hour drive up the road from Atmosphere's home-base of Minneapolis, so it was not a surprise that the outdoor area of the venue was packed. Atmosphere takes the stage to a sold-out crowd, Slug's on-stage charisma quickly captivates attendees and show hits its peak. By this time, the crowd has been warmed up well by the previous performances and they are letting loose to Ant's beats.
The group's wide-ranged discography supplies the vibe for the rest of the night, only to end it with special guest Murs joining to rock some FELT songs.