Sequoia Marie
Live @ Casablanca Bar Lounge - Toronto, Ontario
---

---
Sequoia Marie
1.13.2023
Casablanca Bar Lounge
Toronto, Ontario.
Photos & Article By: Ara (picsbyASV)
---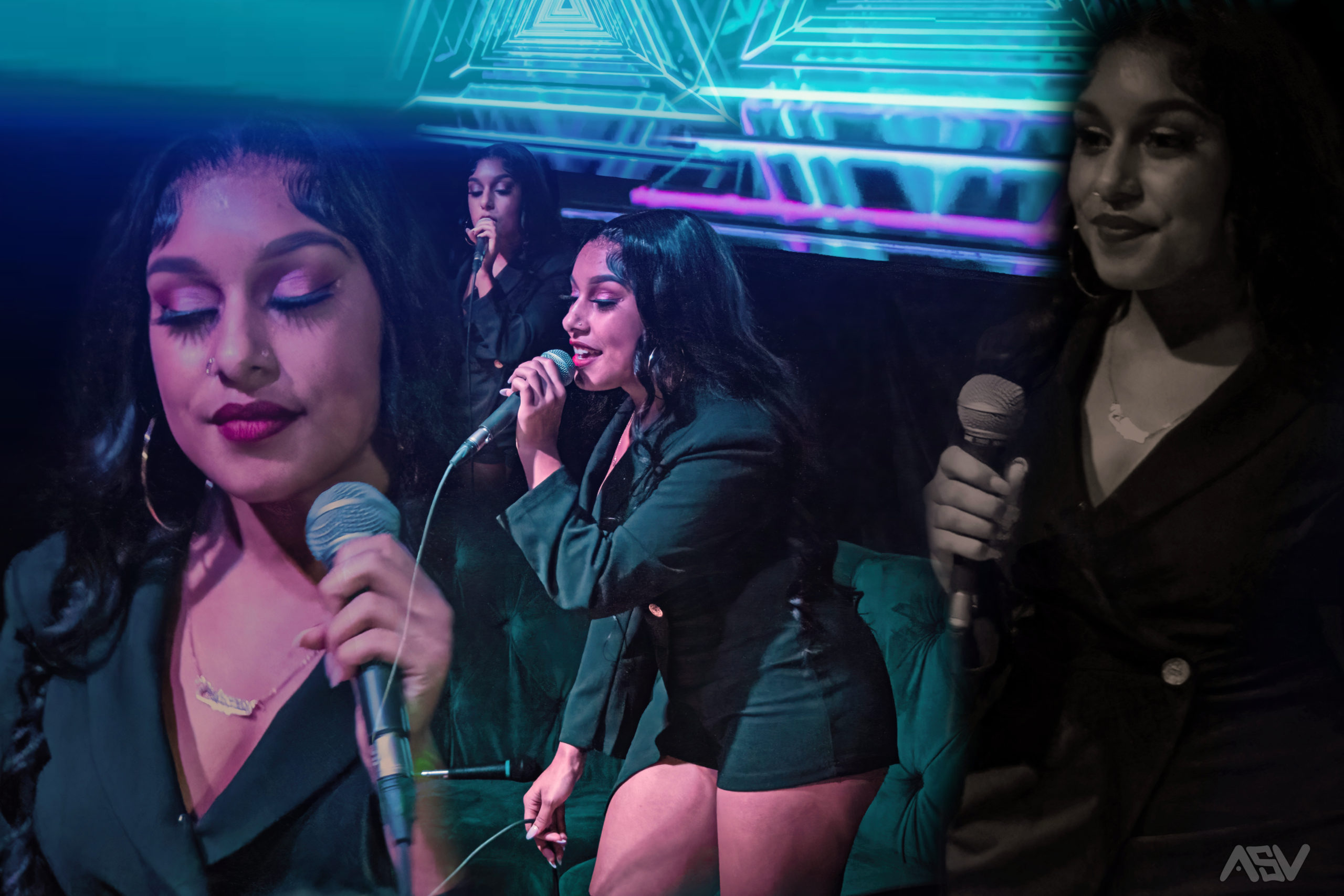 It is not often, you come across an Artist who hits the Soul & You can tell, immediately, They are a STAR.
One evening, I was scrolling through different group pages on Facebook. Looking for new Artist's & came across, Sequoia Marie.
I of course had to start digging, in search of more music, covers, performance videos etc.
Shortly after, I reached out to Sequoia & asked her about her Art, Upcoming projects & Upcoming performances.
1.13.2023 – Casablanca Bar Lounge – Toronto, Ontario
It's showtime! Sequoia, blessed me with an opportunity to capture her live set for Under The Lights.
A showcase hosted by Bigger Than Me Productions. Sold Out, on a Friday night, with a stacked bill.
Opportunities, everywhere for an Artist on the Rise, like, Sequoia Marie.

Sequoia, is humble but well aware of the talent she possesses. Her performance, was a show stopper (as expected). Such a powerful soulful-voice & a vigorous presence.
Taking charge of the stage & commanding the crowd.
When you know you have "IT",
"IT" resonates with the audience.
I see nothing but great success on the horizon. Sequoia Marie, has self belief that is truly inspiring. She expressed to me, how she's here for the grind & won't stop.
I must say, I'm here for it as a supporter & excited for what's to come.
"Under The Lights" is all about showcasing Artist's & Talent's from across the world, like, Sequoia Marie.
Shining a Light & Being a plat-form that helps Artist's express who they are & what they are passionate about.
I'm honoured to have caught up with Sequoia for an Interview.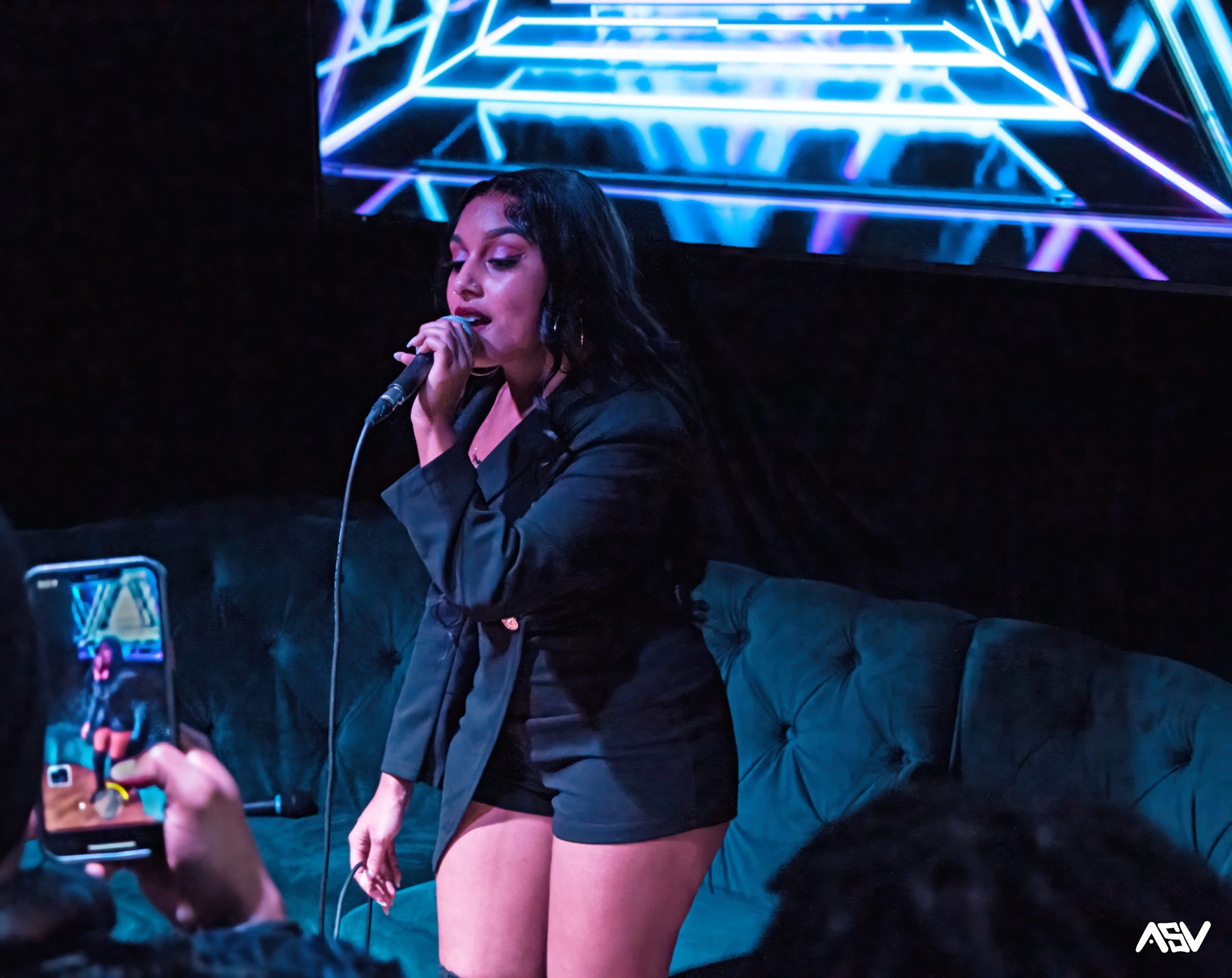 ---
Who is Sequoia Marie? :
My name is Sequoia Marie. I have been singing since I was 6 years old. I started to create my own music in 2018.  Being in and out of sick kids hospital for years music has always been my passion and what has kept me motivated for years. I wanted to inspire others who have struggled with similar experiences as I have through my music and show them I haven't given up on my dreams. In 2019 I released my first single "Type of way", I was very proud of myself for releasing my first single. That year I had performed for flow 93.5, I was on Toronto's diversity tour and I was in YMCA'S "Rep your region" singing competition. When 2020 had come and the pandemic started, It was a challenge to make music in the studio, to have performance opportunities, and to really focus on the goals I had set for myself that year. I had taken the two years to figure out who I am as not only a person, but as an artist. I wanted to figure out what kind of sound I want to show the world, who Sequoia Marie is. In 2022 I released my second single "Known Better" As well as dropping my first music video for my second single. I had really focused on my stage presence. I had got many opportunities to perform and I was very happy with the connections and other talented artists I had met that year. This year I would like to focus on building a brand for myself. I would like to build my fan base and be able to perform outside of Canada. I want to be able to start focusing as well on marketing and video production when it comes to releasing more of my music. Being on the billboard has always been one of my dreams and goals for years. Everything that I have recorded or released I have worked hard to pay for. I know that all the hard work that I am putting into my music will pay off and it is a dream that I won't give up on. I hope to have really built the brand for myself and accomplished the goals I have set for my artist development year.

What was your first experience with music, that made you pursue this Passion of yours?:
I grew up to my mother always singing. She'd sing TLC to Shania Twain. When my mother had heard me singing, she knew I had a gift. Every year I'd try out for the talent show and showcase my voice, the only problem was I had huge stage fright. But as I got older around grade 7 is where I really gained my confidence and made into the talent show! From there I couldn't stop singing in front of people. When grade 8 had come around, I had auditioned for an arts high school where I'd be a vocal major for the next 4 years.

Who outside of music, inspires you?:
My mother. She had always believed in my voice and the talent I could show everyone.

Who are your musical influences?:
Alicia Keys, Etta James, Jhene Aiko, H.E.R. Alicia keys had to be the main reason of why I wanted to learn how to play piano, her story was so inspiring and the reason why I love to sing "If I ain't got you".

I came across a video of you performing "Stay" & "Say Something"
(I believe your mother shared it, many years ago). It's always a beautiful moment when your parents acknowledge the gift you have & help you chase those dreams.
How has that big support system with Family, helped you as an Artist on the Rise?:
My parents have always acknowledged the gift I was given! My brothers have always encouraged me as well to never give up on my dreams! They had grown up and watched what I had been through, and my family knows how much it means to me being able to create music, to perform and pursue my singing career. When I started creating my own music, my mother had always come with me to the studio, to all the performances I had when I started out! I call her my "momager" because she always knew how to encourage me with my music, she knew exactly what to say to me when I had stage fright.

I noticed you're quite a well rounded musician, what are some of the instruments you play?:
I know how to play piano, acoustic guitar, and the bass guitar. When I was in high school, I was very intimidated by one of my vocal teachers. When it come to grade 11, we were required to take a piano course. I spent the whole summer teaching myself how to play piano so when I started that course I had at least knew enough to show my vocal teacher that I am capable of being in his class and I wasn't going to let him bring me down.
 
What are some of your biggest career highlights thus far?:
I had a lot of very good opportunities to perform for such as Toronto's diversity tour, YMCA'S "Rep your region" where I made it to the finals! This year I am excited to have many more opportunities!

Do you have any pre-show rituals?:
I always make sure to have warmed up my voice and I tend to keep taking deep breathes before I go onto stage.

What is your song writing process like?:
When I am in a mood, whether its happy, sad, angry, I like to write about it and make it into a song. I dig deep into my emotions, I grab my piano and start playing any chords that reflect to what I have written down. I will sing gibberish until I find a melody that I think best suits the song I am writing. After I write my songs, I jump into the studio where all the magic happens.

Who are some of your dream collaborations?:
I've always wanted to collab with Jhene Aiko. She's been such an inspiration to my music. I'd also want to work with Timbaland.
I've always wanted to have him produce a song for me since I was 7 years old blasting his album "Shock Value" in my basement.
What are some of the projects you have on the go, currently?:
I got to have many performance opportunities since the pandemic had started. I released a second single and dropped an amazing music video!
The plans I have for 2023 will be the start of more big highlights in my music journey!
What are some of your other passions? (I know modelling is another passion of yours):
Besides singing as my number 1 passion, I do model as well! I was in miss world Canada 2022. I wanted to get into modelling because I've always been told I have a model face.
When it came to miss world Canada, I wanted to do that pageant because I've always been insecure about my back (from my surgeries) and I wanted to use that platform to advocate for women/youth who struggle with similar disabilities and show them that beauty isn't just through a dress and makeup, but it's to build a beautiful heart so that you can not only love yourself, but love others for who they are. Another passion I had was working with children and youth, I had went to college to study in the CYC program!

For the FANS, what are your favourite kind of foods, snacks etc?:
I am OBSESSED with popcorn, especially KERNELS popcorn haha! At this point I think Kernels should sponsor me because the amount of times I go in a week to get a bag of their popcorn and finish it in a day or two is crazy! I also really like Doritos cool ranch chips!


What was some of the best advice someone has given you as a starting musician?:
As corny as it may sound, It had always stuck with me and that is why I am the way I am as a artist today. I was always told to believe in myself and to never give up on what I want to achieve.
I had always lacked confidence, especially before I would sing. And the more I believed in myself and knew what I was capable of with my voice, the more I had gotten better as a musician.
How would you describe your style of music?:
I have a very soft /soulful but powerful voice! When I create my music I love to go for a 90's vibe but I like to play around with modern RnB music. I like to have my fans moved when I sing.
When I am singing, I have a lot of passion (I tend to close my eyes a lot during singing haha) but it's because I really feel the song I am performing and I like to dig at other's emotions as well.

As someone, so blown away by your powerful, soulful voice. When did you realize the gift you have & started to perfect it?:
When I was 5 years old. My mom used to sing on this website called "Sing snap" and I would always find songs (Disney) that I liked to sing. My mom fell in love with my voice from day 1.
When I got a little older I started to realize that I had a gift and I wanted to show the world what gift God has given me.
After high school I started to take vocal lessons once a week to perfect a few things I felt I needed to perfect!

Sequoia Marie, I Cannot thank you enough, for your time. It's an absolute honour discovering your passion, your talent & Getting to know who you are. I am glad, we at Under The Lights get to share your incredible Art with the world & Truly look forward to everything you have coming in 2023 & beyond.
Forever grateful & a huge supporter.
---
Sequoia Marie:
https://www.instagram.com/sequoiamariemusic/
https://www.youtube.com/@sequoiamarie6873
Spotify:
https://open.spotify.com/artist/5o9dp43dF8mhwgOpHdeakw?si=NCpP29QMQPmGnGJ-Iigv7Q&nd=1

"Known Better" Distrokid:
https://distrokid.com/hyperfollow/sequoiamarie/known-better
---
Upcoming (MUST SEE) Concerts Featuring: Sequoia Marie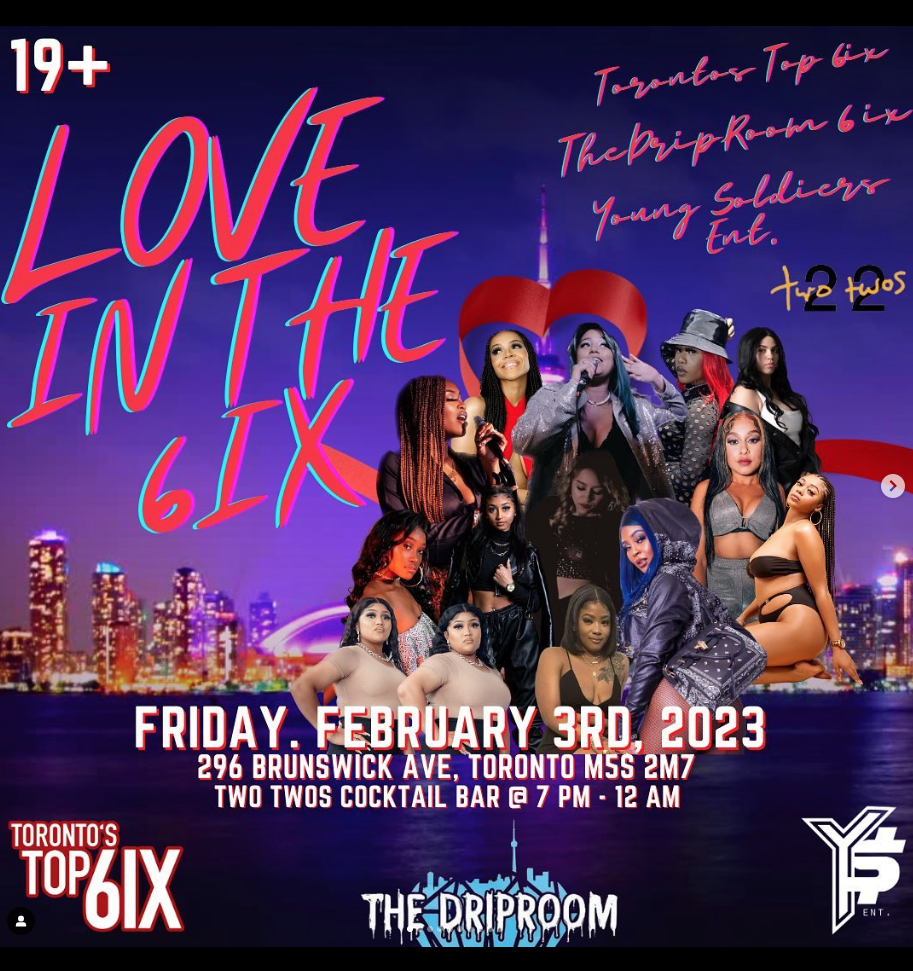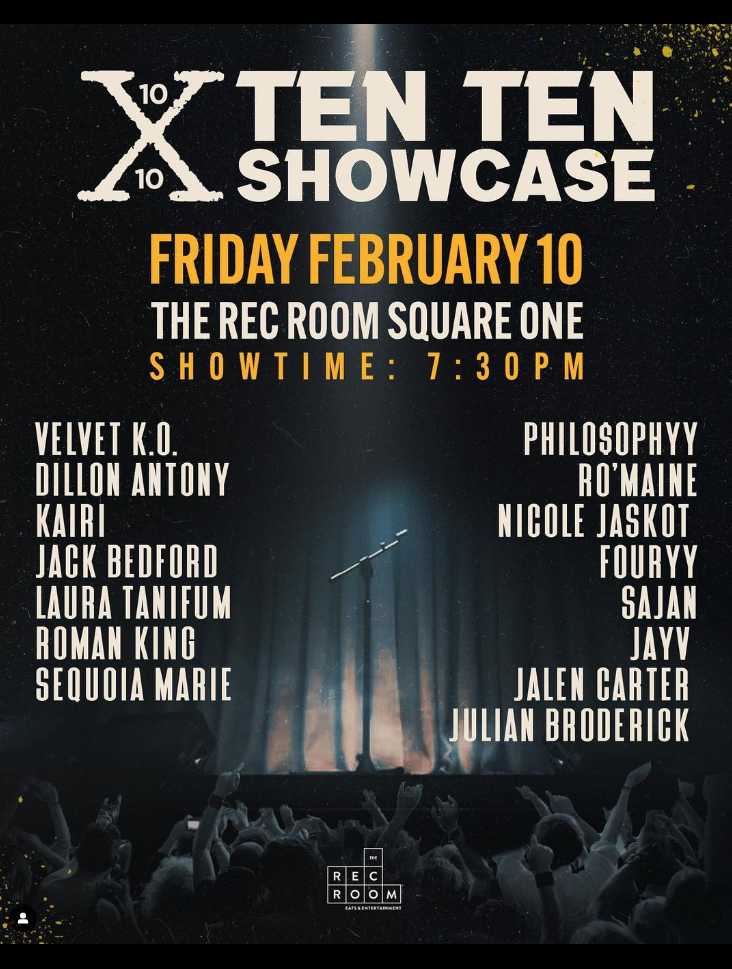 ---
Under The Lights Media:
https://www.instagram.com/underthelightsmedia/
https://www.facebook.com/UnderTheLightsMedia
---