Roman King
Live @ Casablanca Bar Lounge - Toronto, Ontario

---
Roman King
1.13.2023
Casablanca Bar Lounge
Toronto, Ontario.
Photos & Article By: Ara (picsbyASV)

---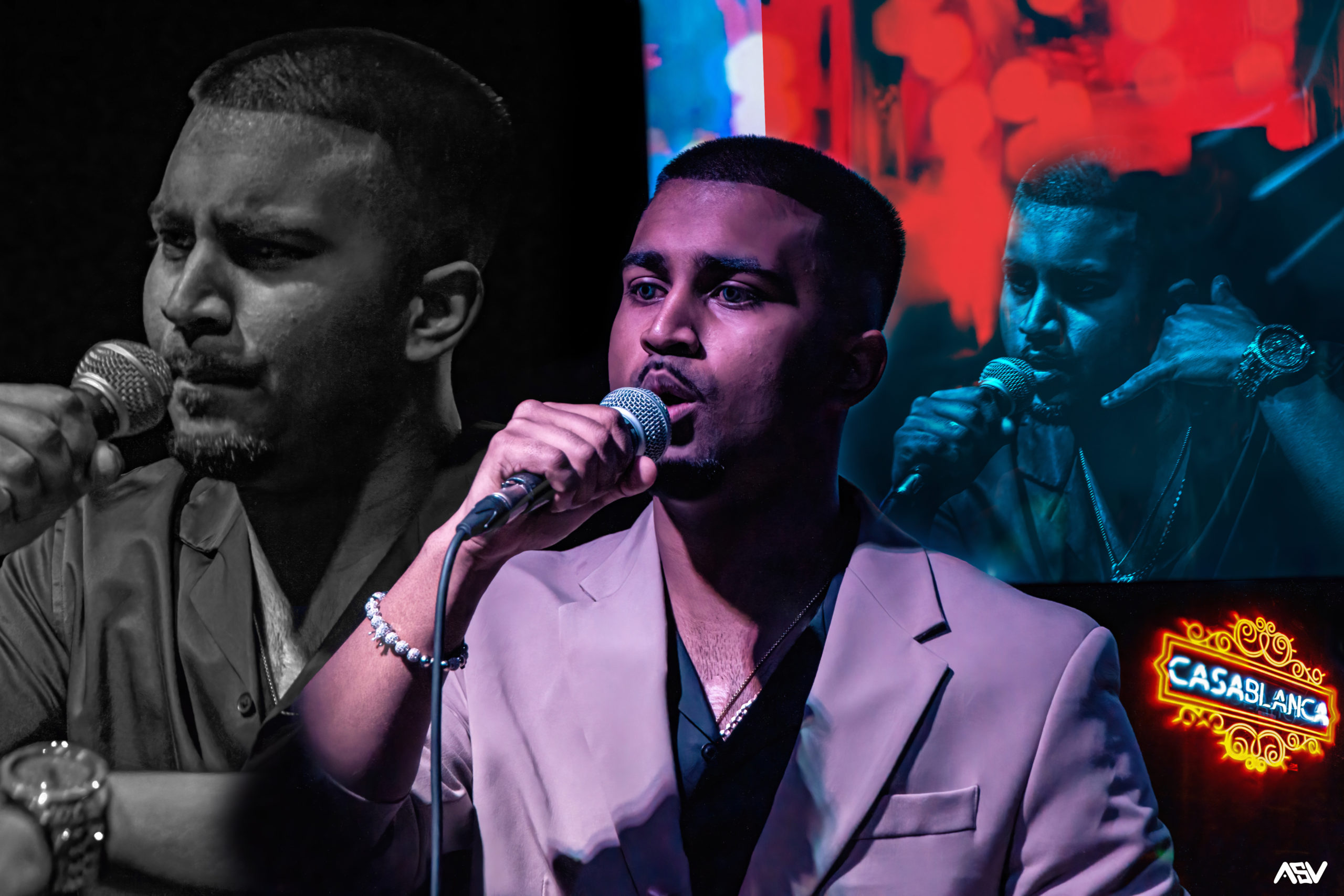 Talk about a breath of fresh air. As a fan of all genre's & experimental Artists, being introduced to the multi-talented Artist known as, Roman King is a blessing.
I don't think categorizing King as the future of Hip-Hop is the best statement.
It's an absolute understatement. He flows & floats in & out of genre pockets so effortlessly. It's clear the inspiration, influences, life's obstacles & dedication, speaks volumes through his Music.
Roman King, at 21 years of age has a clear understanding of Self.
It's not everyday you meet a young Artist, with this level of professionalism in their craft. From Production, Lyricism, Tone/Delivery, Music Videos & Performances.
It's quite clear, Roman King understands his Brand & How important his representation is. Directing his every move & calculating his vision is a true inspiration.
Success is undeniable for Roman King. I highly suggest you familiarize yourself,
With the very talented Artist.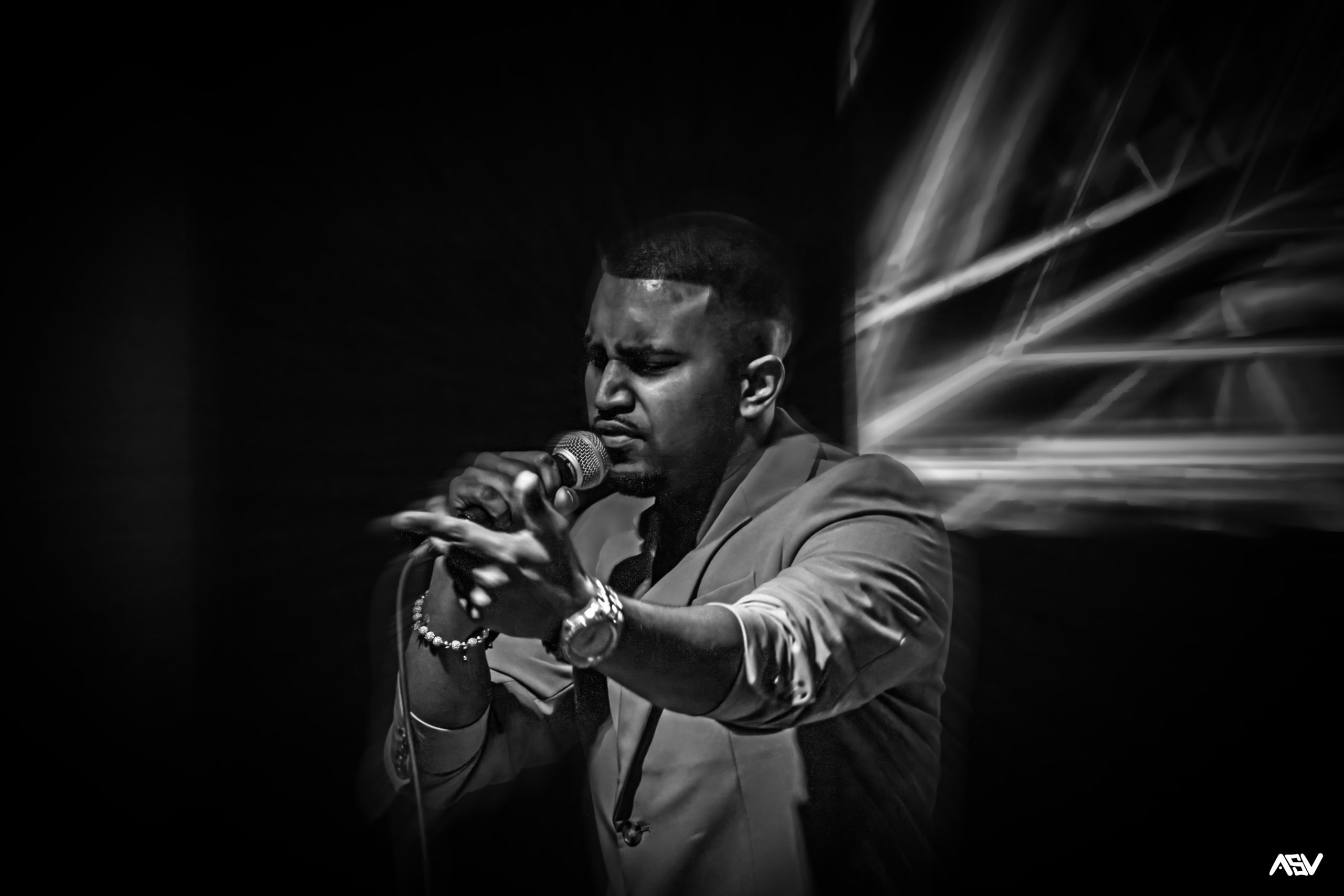 1.13.2023 – Casablanca Bar Lounge – Toronto, Ontario

Sold out event hosted by: Bigger Than Me Productions.
It was My first time witnessing Roman King live, expected nothing less than the high energy delivered. A performance full of variety, making heads nod & heads turn.
King walked into the audience through his performance, commanding the attention of the venue front to back. I was already aware of his skill set & this performance solidified it even more.
There is no denying, with the continuous hard-work, Passion, Incredible Music, Style & Range
We will be seeing Roman King at the Top!
Had the honour of catching up with Roman King, to speak with us at Under The Lights
Letting you know a bit more about who he is, everything you need to know about his music & What's to come.
---
Who is Roman King?:
Roman King is a 21 year old born and bred in Scarborough, Toronto. Since young, he was always the outcast, the odd one, the quiet kid without any friends. He always felt out of place when around his peers, resulting in him being bullied majority of the time.  From elementary all the way through high school, Roman kept to himself, riding solo with his headphones blasting artists like Eminem, Tech N9ne, Wu-Tang Clan and Sean Paul. Music was his best and only friend. King was never much of a talker unless someone initiated a conversation first and that's kind of the same thing with him up to this very day. Roman loves his peace and solidarity, but with the right group of people, Roman can be the most loudest, adventurous and most comedic person. As low-key as he is, King is a very outgoing and courageous individual always striving for more, always creating more opportunities for himself, never really limiting himself to certain things. He is also a very religious person who puts his faith in God. He is a deep thinker and is always digging under the surface. As lonely as he is, he will be the greatest friend you will ever have. He is very inspiring, supportive, motivating, a great listener, very observant and understanding individual. Time only tells that Roman King is truly one of a kind and you can never find someone like him, inside or outside the music.


How & When did you realize music was the path for you?:
For as far as I can remember, music has always been there for me. Eminem really got me into music and even up to this day, he's my biggest inspiration. All day everyday, I would be in my room memorizing all of his songs. What really makes me push my pen is when I hear artists such as him, tech n9ne and Busta Rhymes rap really fast.  That has always been a huge fascination of mine, and so you hear in tracks like "Rambo" some of my fast flows which were inspired by them.  I must say though that around the age of 12-13 years old, I remember something my mother told me and I can never forget it. My mom said to me "If you love music,  why don't you do something with it?" That was it. That was the switch in my life that made me really get into music. I started writing raps, just writing page after page after page every chance that I got. Even in school when I should have been taking down notes, I was just writing raps, no structure whatsoever, just bars. By the time I was 16, I flipped my walk in closet to a booth. Saved up all I had for a MacBook, a cheap interface and mic and that was my studio.  By 18, I soundproofed my closet, taught myself how to produce, mix and master and been doing it ever since. I believe 16 was the age, after I made the commitment to set up my own studio and such, where I made the decision that this is what I want to do, and my mind has never shifted since.  

How would you describe your style of music?:
Passionate and raw were the first 2 words to pop into my head honestly. I never rap or sing about something Im not about or try to portray myself as someone Im not. As far as style goes, I'm trying to check off every style and genre on the list.  My goal is for any artist, no matter the style of music they do, to say "oh yeah, Roman King will absolutely kill this track." 

I see you're self-produced (bangers!) What is your process like, both as a writer & music producer?:
I always start with the beat first. Depending on a lot of things such as my mood that day, maybe something I'm going through that week, or even based on a song I heard or movie I watched recently, I draw inspiration from it. I start producing my leads which is what I spend most my time on since it's the foundation of the record, that sauciness. Next, I slap on the drums which is my favourite part of producing. It's what really gives the beat that flavour. Once that's done, I get to writing my hook. Something that's catchy obviously, and that the people can sing along to. The verses are the easiest part because I can say whatever I want for those. Thats basically the process. Before I feel a song is complete to mix n master, I imagine how the song can be performed live. In my head, I imagine myself performing it, and if I feel it's not hitting as hard as I want to, I go back to the production to add some more sauce. When I feel like it's a hit, I do my final touches, get my cover art, release date and rollout plan and boom.
What are some of your other passions?:
Besides music, I'm very passionate about martial-arts. I been a martial artist since I was maybe 5 years old. I got my second degree black belt by the time I was I think 15. Prior to Covid, I was working as a martial arts instructor teaching children of all ages from 3 and up. Somedays I would have classes of 20 children at least, all between ages 3-12 years old. I love working with children. Besides that, I enjoy going for drives and eating out. I always want to try different places, travel far and just enjoy the time away from everything at times. I also love movies. Not only am I a music artist, but I'm also pushing to be an actor as well with plans of my martial arts skillset to come in handy.
If you could perform anywhere in the world, where would it be & Why?:
I would love to perform somewhere in Greece. Greece has always been on my bucket list to travel to. The aesthetic of the country always caught my attention, and I feel like the views from my performance there would be insane.
I'm definitely touring there one day.

From "Ay Mami", "Rambo", "Loca", "Talkin Hot", "Honour Roll"
It's clear you are way out of the box & there ain't no stopping that diversity.
That unique style is going to take you places. How do you see your sound evolving in the next couple of years?:
In the next couple of years, I would like to clear more different sounds across the spectrum.
Definitely going to be releasing a lot more music like what I have out already, but along with my signature sounds and flows, I'm always pushing for something to surprise my fans as well as myself.
You have a very unique approach to the game, in addition to the above question, Who & What inspires you?:
I grew up listening to lyricists and I would like to consider myself as one as well. Eminem to me is the greatest of all time and I will forever stand on that no matter what my generation says. Besides him, a few of my favourites that have inspired me include; Drake, Tech N9ne, Slaughterhouse, Russ, Lil Wayne, Sean Paul, Rihanna, Vybz Kartel, and Kanye West. 


What are some of your dream collaborations?:
I would love to collaborate with my favourites artists I have said above, but the biggest dream collar for me would definitely be with Eminem on a track either produced by myself or Dr. Dre. Just to be on their radar will already have me going crazy, but that's the top dream collab.

Your professionalism & effort as a young Artist is truly respected.
It's clear you have a Vision for yourself. What is Roman King's plan to breakthrough?:
My plan to breakthrough comes down to one thing, and that's being true to myself. With my hunger, my ambition, my vision, my skillset and hard-work that follows up with my independency,
I'm confident that I can get to wherever I want to be.


What are some big projects & shows on the way for 2023?
I have a show February 10th at the Rec Room in Mississauga, some photoshoots lined up, a huge track with a friend of mine that we will soon drop, and I got a couple moves outside the music that's going to be shocking. More importantly, I have quadruple the amount of content from 2022, it's going to be a lit year for sure, going to be hard to ignore me when Im everywhere.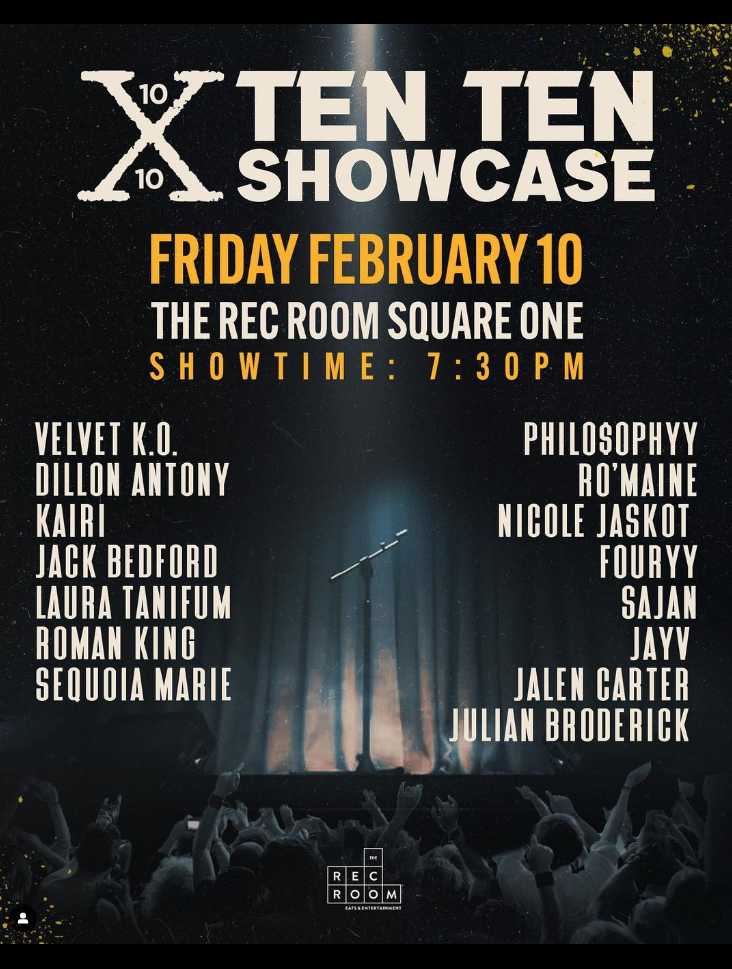 ---
Roman King:
https://www.instagram.com/_romanking_/
https://www.youtube.com/channel/UCWleYeC66EUo2scTAWUTWYg
https://www.snapchat.com/add/slim-rashady?share_id=GEifJ4TEQDesRkcSz5hkBg&locale=en_CA&sid=6673564f6a46407f85e06e0f21839ddb
---
Under The Lights Media:
https://www.instagram.com/underthelightsmedia/
https://www.facebook.com/UnderTheLightsMedia
---