Byron Graves – Author
A brief interview

---
I first met Byron Graves when he was in 4th grade, I was in 5th. We became friends very quickly. As we grew into our teens, we became much closer through the mutual love of music. We had a very similar taste in music, and not too many in our hometown dug the stuff we did. Byron has always been a very unique individual, probably one of the main reasons we have always been close friends.
---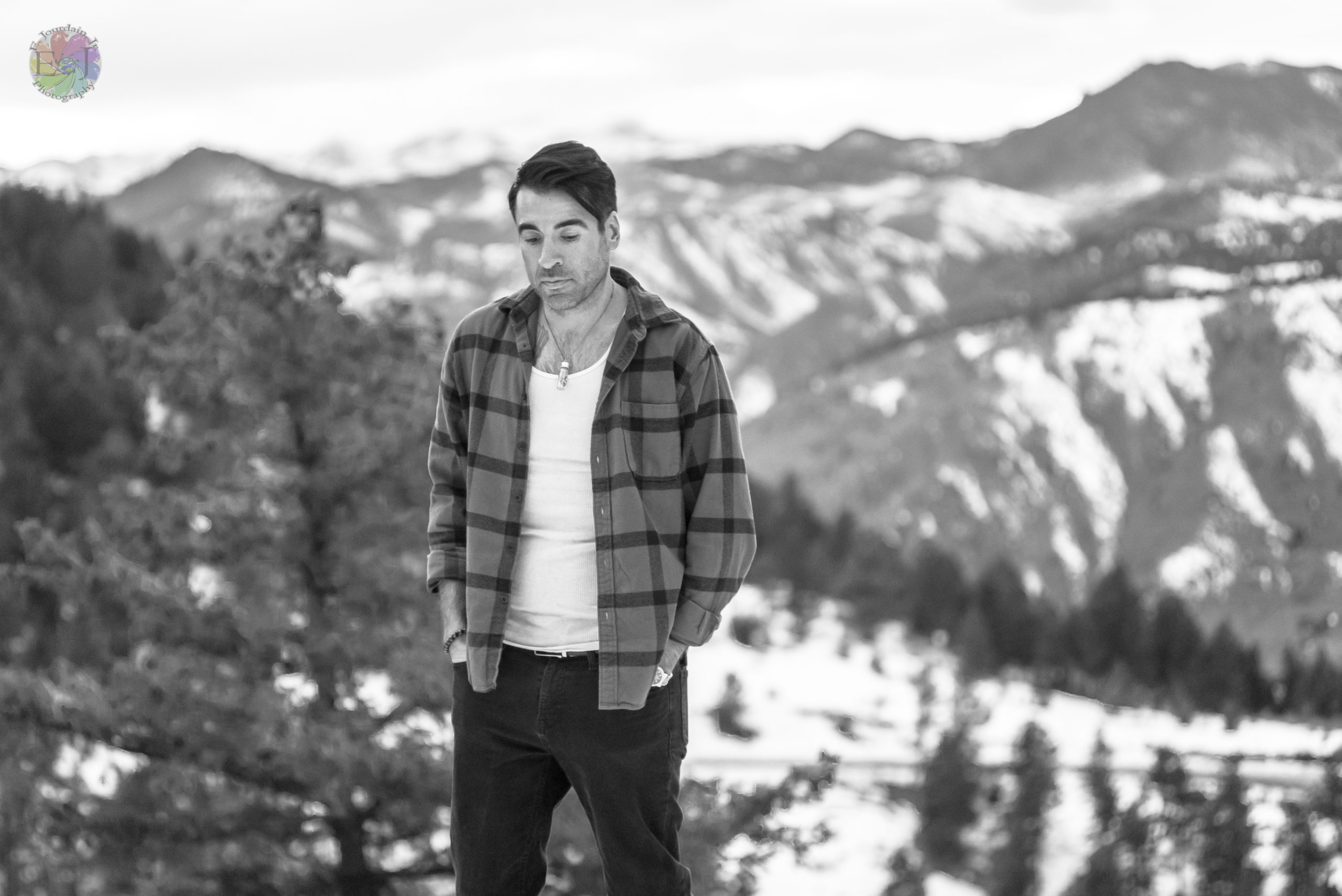 Article and photos by E. Jourdain, Jr.
---
Byron Graves is an Ojibwe author from the Red Lake Nation community of Redby in Minnesota. He grew up on the Reservation and now resides in Denver, Colorado. Byron was a star athlete in Red Lake High School. He always had a creative side. In fact, his nickname is "Art". Very fitting for a guy who has dabbled in various forms of creativity. Byron is now a published author, something he has been working diligently for well over the past decade.
I had some time to chat with Byron about some things, please give it a read.
---
EJ: Your lifelong nickname is "Art", what was the first art you fell in love with?
BG: Definitely the art of storytelling. Some of my earliest memories are of my mom telling me bedtime stories. She wasn't reading from a book or retelling the classics, she was making up the story as she went along. I'd stop her and ask if my favorite fictional characters could make cameos. So, the next thing we'd know, all the Smurfs, Bambi, Yogi Bear and Boo Boo would all be in the story. Then I'd start asking to change all sorts of things. It was probably annoying as fuck, but she rolled with it. And I think I fell in love with the idea that art can be anything you can imagine. The possibilities felt infinite, limited only by what we can come up. That idea left an imprint on me that kept me cherishing the creative mind, and the open world of storytelling.
EJ: Wow, that's an awesome story in itself! Tell me about some of the cool things you have created in any other art forms.
BG: Music. I've written maybe a dozen songs. I LOVE creating music and especially listening to it. It's gotten me through some shit, that's for sure. I think it's the closest art form to a film in that there are so many dimensions to it. The way the sounds can make you feel, the way the cadence of a singer can affect you, and especially the lyrics. Songs that I've never heard before will just pop up in my head out of nowhere, and when the stars align, I'll find the time and the passion to write down the lyrics, find the chords on a guitar and then the vocal style and melody. But I can't sing or play to save my life so it's just for fun. It's hard as hell, so hats off to the true musicians. But I do love creating it, listening back to it, and living inside that space that music gives to us.
EJ: In reflecting on your previous two answers, it's apparent that story-creating is your passion. Tell me how you grew an interest in becoming an author.
BG: When I was in like 2nd or 3rd grade, I wrote one of those create your own adventure stories. I thought it was the coolest thing, and it blew my young mind that I could write whatever kind of story I wanted and then hold it later on, read it later on, and have a different experience from something I made. I tried writing a young adult novel when I was in high school, it was about 3 rough around the edges, punk loving Rez kids trying to stay out of trouble while making a rock band. But I didn't have the discipline to sacrifice nights or weekends. Those were my two early endeavors into writing. Then I kind of left it alone and tried lots of other things, like theater, music and even boxing. But when I turned 30 and lost my dad to cancer, I suddenly felt very mortal, and became incredibly myopic and disciplined on any goals I set for myself. I took another shot at writing and learning how to write with that newfound mindset. So, I sat down one day, and just went for it. With a plan of setting aside only an hour a day. Next thing I knew I had written 1,000 words, then 10,000 words, then 90,000 and eventually had my first draft of a book. From there the momentum and passion carried me.
EJ: You found that important patience that artists need, and the motivation to keep moving forward with projects. What are some of the most difficult things you've encountered as an author?
BG: The revision process after you've completed a first draft. When you first start working on a book, you get a satisfaction from seeing it go from 10 pages, to 50, to 100. So, you can gauge the work you are putting in. It's tangible. Once you begin editing it, you can spend hours and hours on it, the entire time wondering if you are actually improving it or not. It gets to feel kind of like walking around in a never-ending maze, alone. And that's where I spend most of my time, in the seemingly never-ending revision stage.
EJ: I'm not sure if you know this, but it seems that writing is so natural for you. Even your replies are so well written and poetic! With that being said and pointed out, let's go the opposite of that question. What are some of the most rewarding things you've encountered as an author?
BG: Definitely hearing from teenagers or young adults who felt like they saw themselves in my writing or could relate in a unique way that they hadn't found in books before. Whenever I'm struggling to find the energy to write, or I'm really having a tough time working through some edits, I always remember why I love writing and what my purpose is. And that's connecting with teens & young adults who have been underrepresented historically in literature or media.
EJ: Beautiful! Your published work, what are the titles?
BG: All Signs Point to Yes is available now, Rez Ball comes out 9/12/23.
EJ: Be as brief as you can: What are those titles about?
BG: All Signs Point to Yes is an anthology of love stories, with each star sign represented, written by 13 multicultural YA (Youn Adult) authors.
Rez Ball is the story of an Ojibwe basketball player named Tre who is coping with the loss of his big brother, who was a hero on their Rez. Only a sophomore, Tre feels the pressure to honor his brother and lead a team of tightly knit seniors to the State tournament, as everyone says this is the best shot they've ever had.
EJ: Regarding upcoming projects, is there anything you are currently working on that you can give us a brief teaser for?
BG: I'm working on a book about an Ojibwe/Lakota teen who has big time dreams about becoming a pro skateboarder.
EJ: In closing, and I know there are probably so many words of wisdom you could give, but what is one piece of advice you would give to an aspiring author?
BG: Find your purpose. It can't be money, or notoriety, awards, or fame. The nights will be long and hard. You'll be rejected a ton. And you have to sacrifice a lot of time away from family and loved ones. But if you have your purpose, you can always go back to it, remind yourself of it, get inspired by it all over again, and keep on pushing through.
---
Purchase All Signs Point to Yes on Ebook or Hardcover via Harlequin: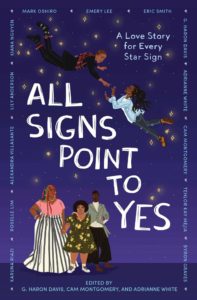 Follow Byron Graves on Social Media: Byron Graves – Author | Official Facebook Page
---