Erykah Badu
Live @ Soundset Music Festival - Minnesota State Fairgrounds 05.27.2018

---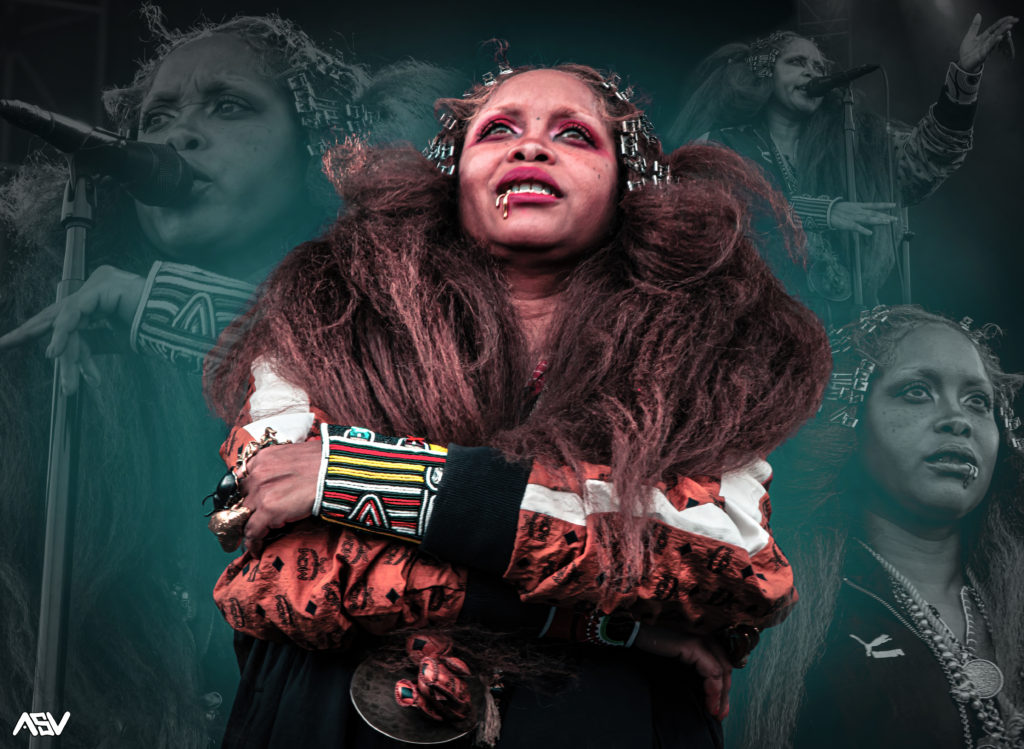 Erykah Badu
Soundset Music Festival
05.27.2018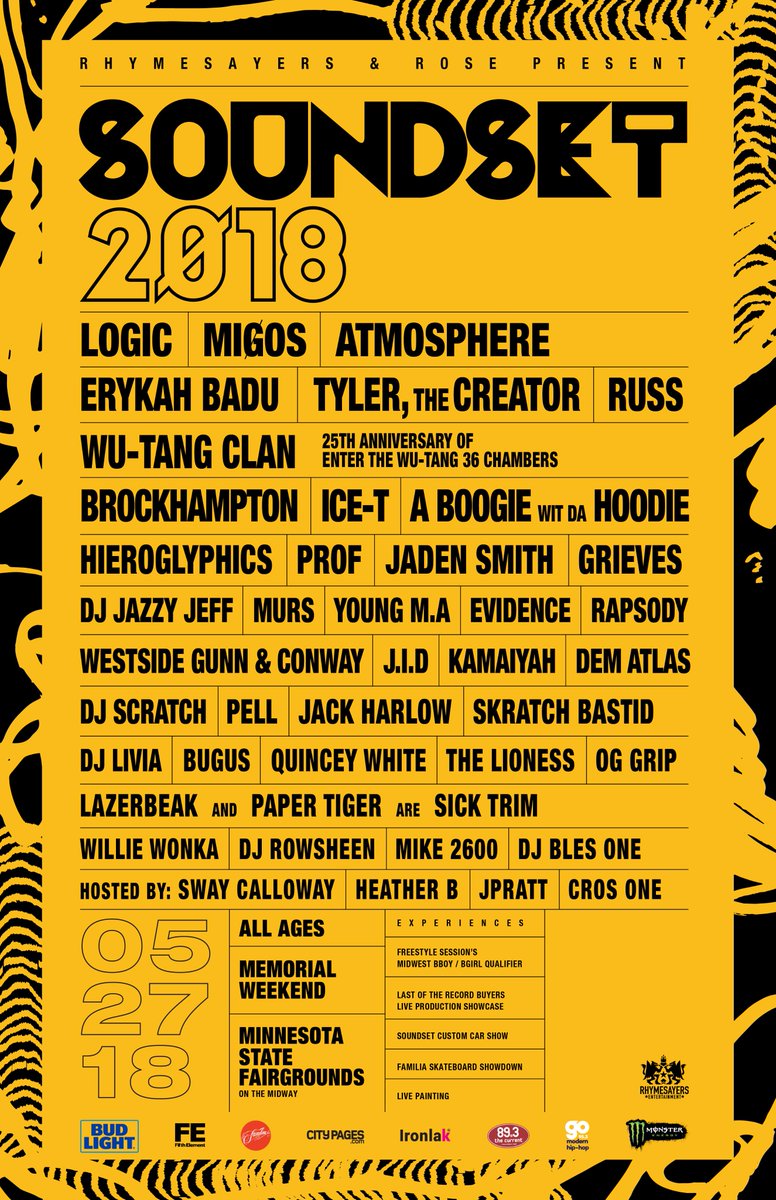 Article & Photo's By: Ara (picsbyasv)
---
A brief background of the Soundset Music Festival.
One of the best North American hip-hop music festivals held annually in the Minneapolis-Saint Paul area during Memorial Day Weekend.
Since it's humble beginnings, in 2008, The attendance has grown from 12,000 to well over 30,000.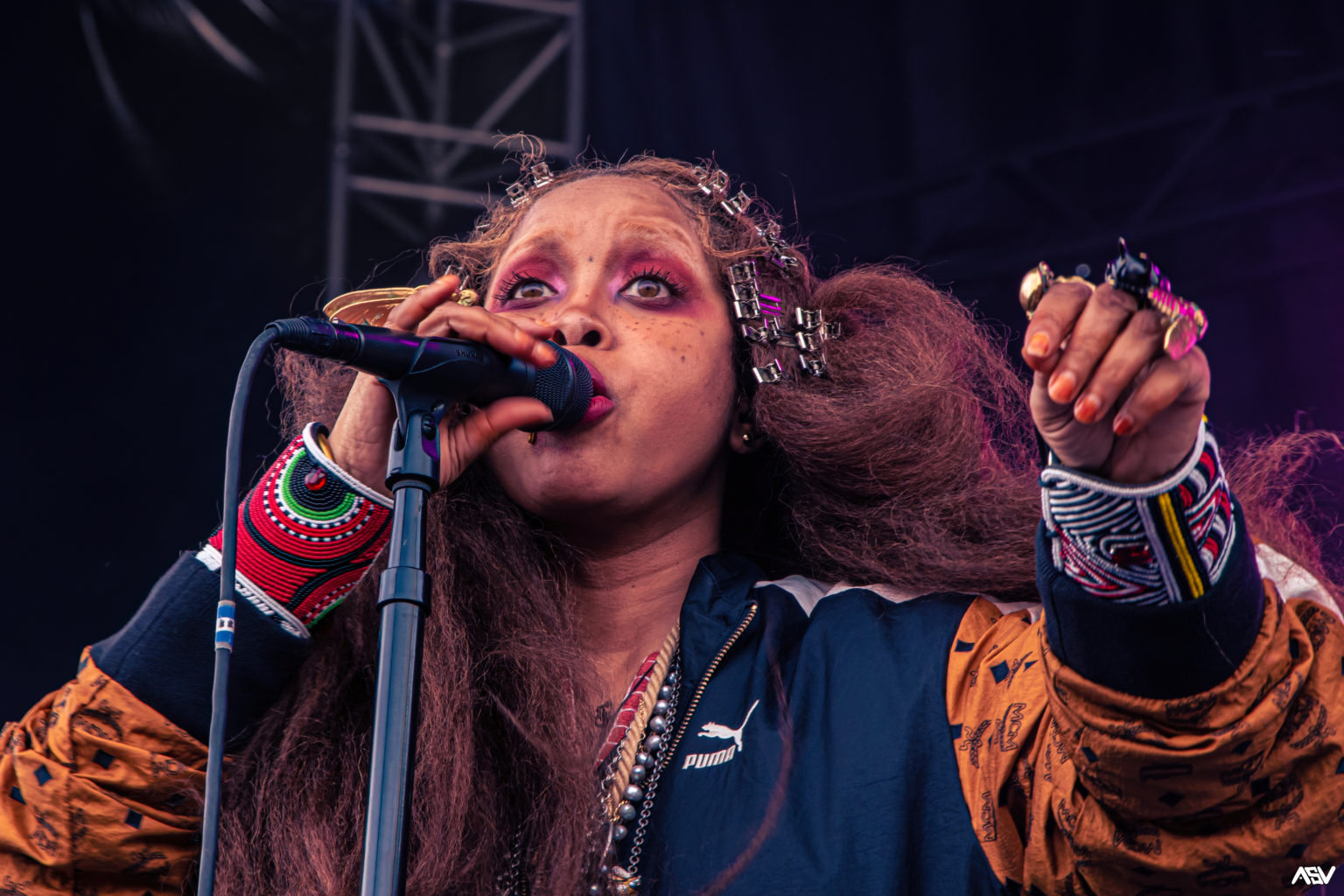 Let's take a quick walk through a bit of History.
Erica Abi. Wright, in her youth decided to change the spelling of her name to Erykah, KAH signifies "The Inner Self".
BADU came from her favourite jazz scat sound.
Erykah Badu, made her presence heavily known in the late 1990's with her debut album "Baduizm". Thus giving her the nickname, 
"Queen of Neo Soul"
The album was met with critical acclaim & huge commercial success, debuting at number 2 on the Billboard charts & Number 1 on the US Billboard R&B/Hip-Hop Albums.
The Rest is a vast, well documented resume & catalogue that speaks highly as to why you feel the presence you do, when Erykah Badu, hits the stage.
Erykah Badu, the Neo-Soulful Legendary Singer-Song writer, record producer, actress, brought that fire, to an already blistering hot day.
I grew up listening to Erykah Badu's music, so for me to be able to freeze frame these moments, meant the world to me.
---
Under The Lights Media:
https://www.instagram.com/underthelightsmedia/
https://www.facebook.com/UnderTheLightsMedia
---
---